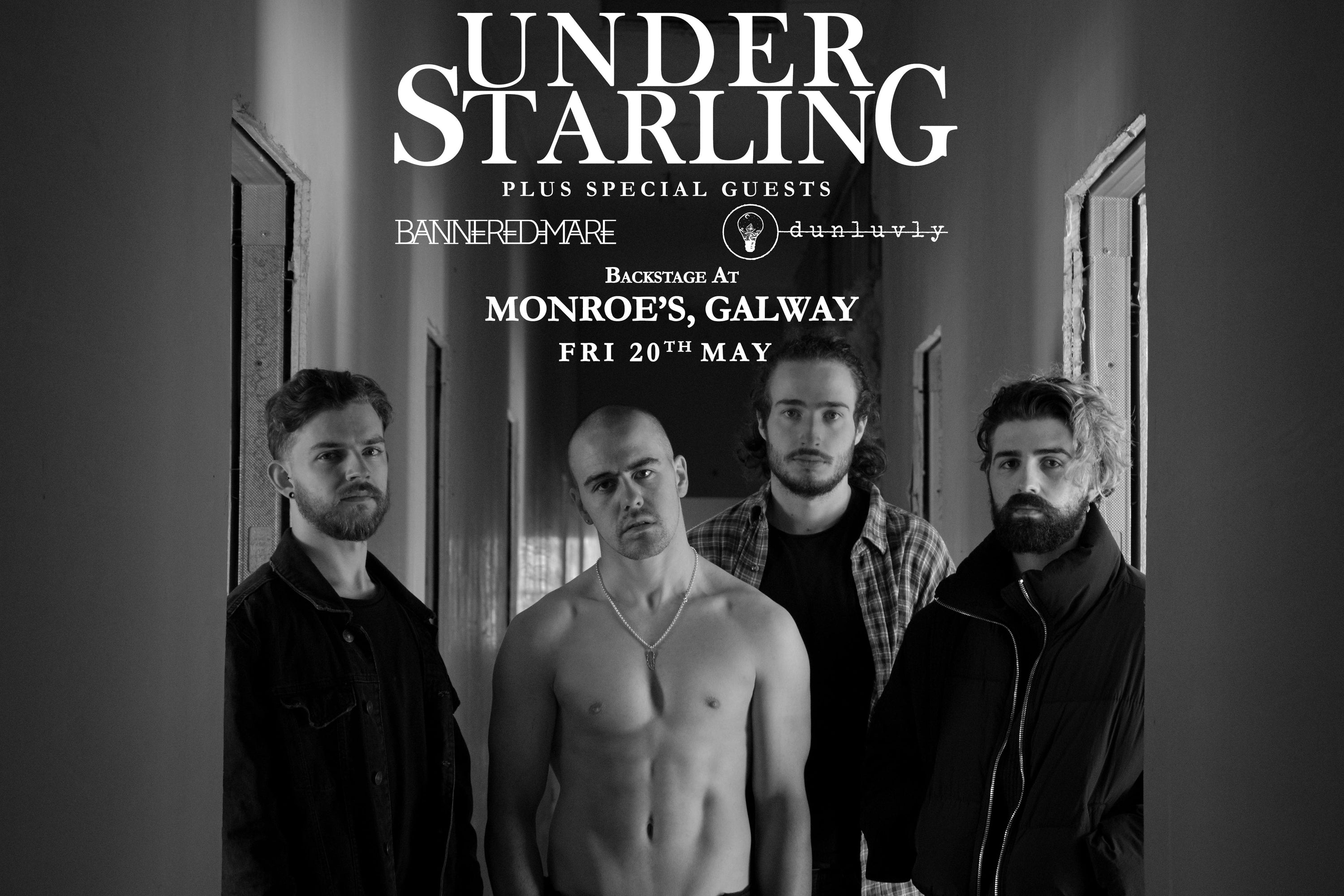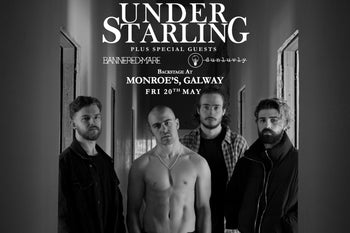 Monroes Live Presents
Under Starling
Fri May 20 2022
8PM - 11PM
Fri May 20 2022
8PM - 11PM
Monroe's Live
Backstage Venue
Support: Bannered Mare & Dunluvly
Monroes Live Presents
Under Starling
Please correct the information below.
Select ticket quantity.
Under Starling, originating from Dungarvan (Waterford), consists of brothers Danny and Tommy Dunford as well as Colin Drummey and Alex Pollock. The band draws influence from the likes of Biffy Clyro, Kings of Leon, and The 1975. Their mature and refined brand of alternative-rock is growing with each release. Described as a "Big sound" – Music Republic Magazine, Under Starling's style is opulent and exudes brooding, delicate soundscapes while dealing with themes such as life, death, love, and freedom. The sheer anthemic power, which is evident in their live shows, and melodic beauty this band possess makes Under Starling a band to keep an eye on.