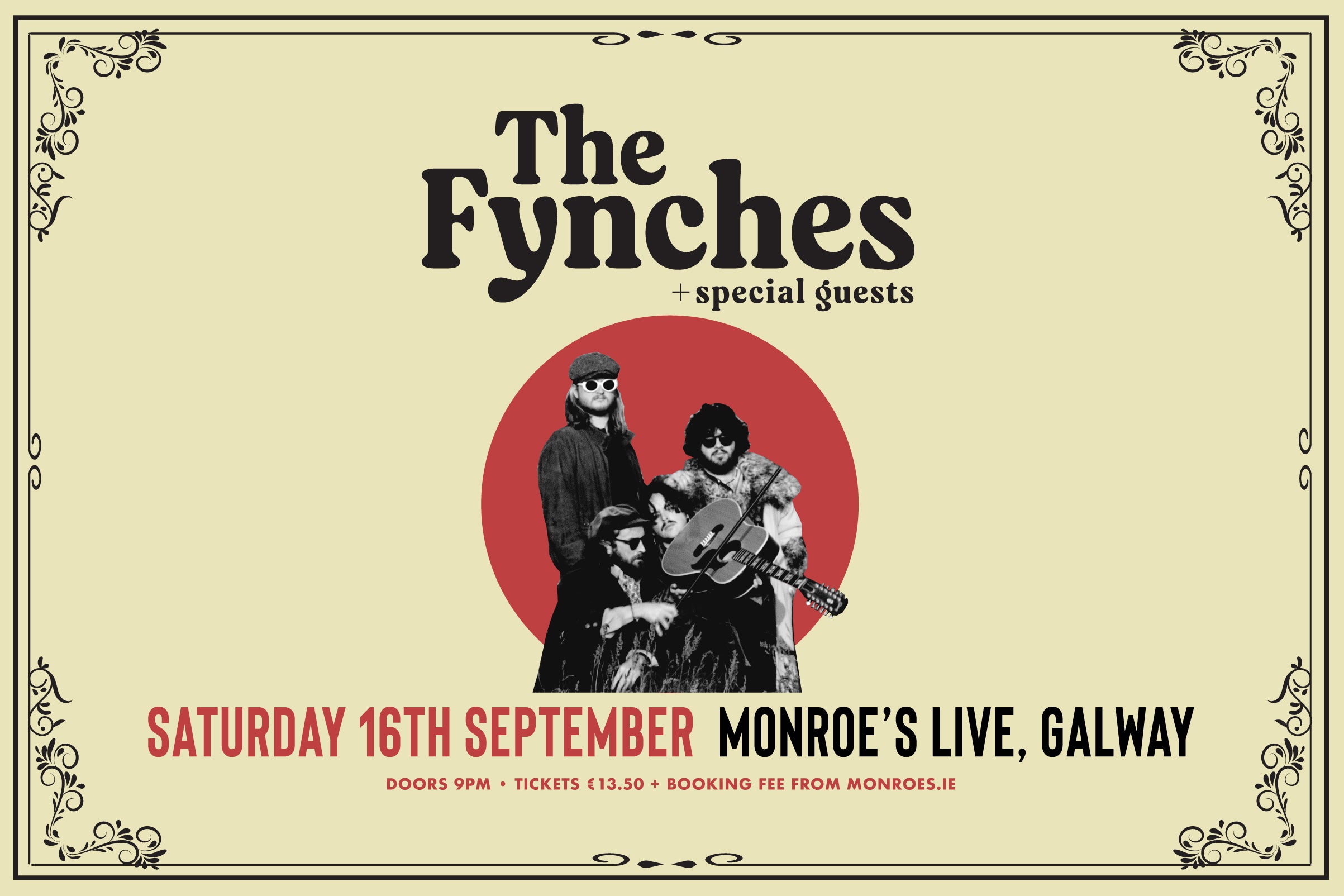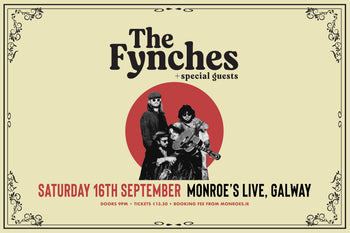 Monroes Live Presents
The Fynches
Sat Sep 16 2023
9PM - 11.30PM
Sat Sep 16 2023
9PM - 11.30PM
Monroe's Live
Plus special guests
Backstage Venue
Monroes Live Presents
The Fynches
Please correct the information below.
Select ticket quantity.
Although in their nascent-years, The Fynches have a long history together.
Ferdia Walsh-Peelo (frontman, producer, actor) formed a group with his
friend Josh Hackett while still in primary school. Ferdia's older brother Oisín
(Villagers, Hudson Taylor) was teaching them both at the time in the ways of
rock and roll and helped as they cultivated a style that was modern but
harkened from another time. In college Josh met Cam Teehan and The Fynches were truly formed.
With some formidable releases under their belt and many more on the way, they are a live act that is unparalleled. Their vocal harmonies echo the sounds of CSN and The Band and their performances are energetic, psychedelic and ecstatic.
Formed in 2022, their 2 double A-side releases were met with critical acclaim, TV performances and radio play. They have so much more to do, stories to tell and music to make. Keep an eye out, because when The Fynches hit you, you had better
hang on for dear life.