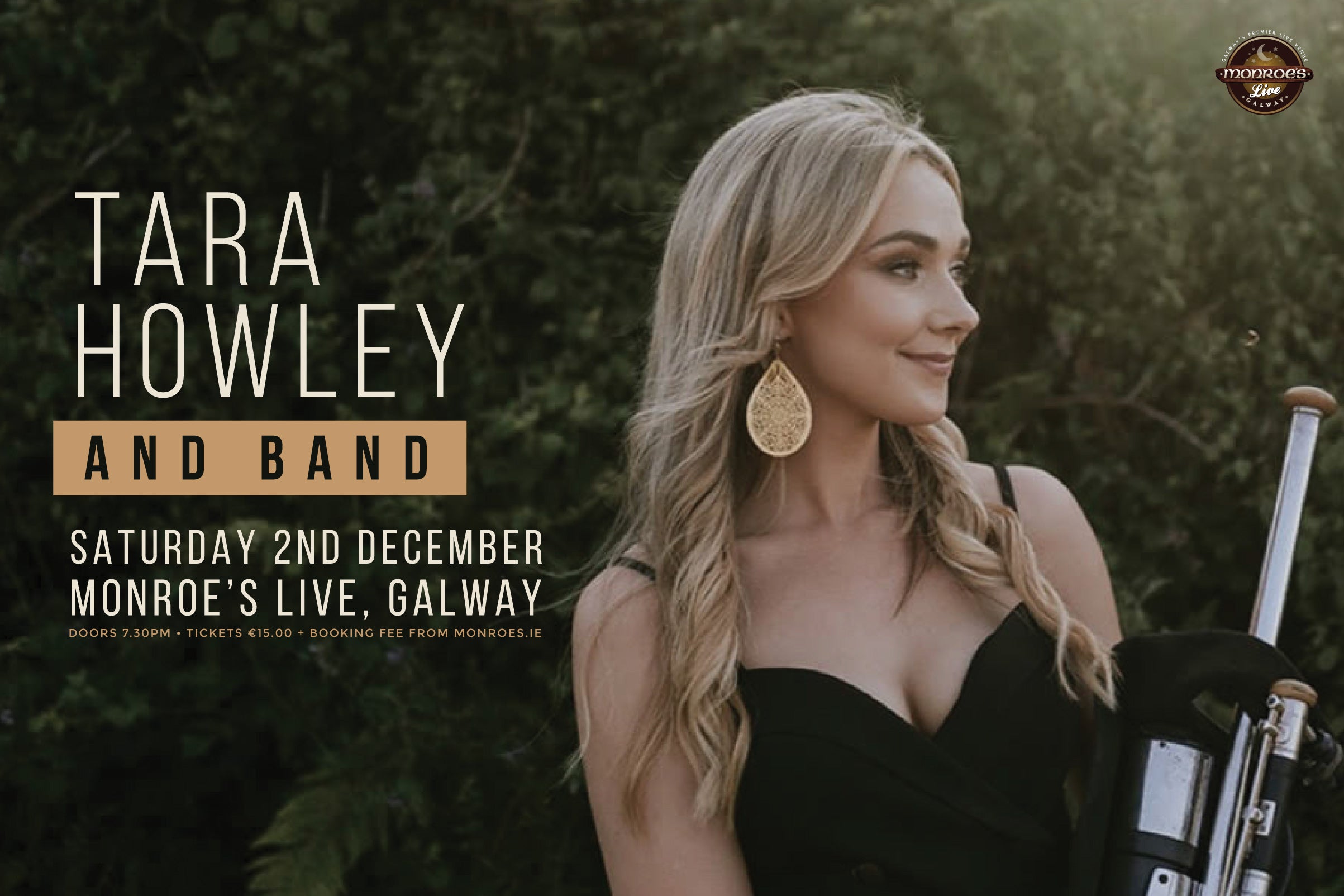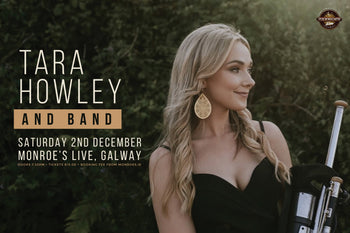 Monroes Live Presents
Tara Howley
Sat Dec 02 2023
Doors 8pm
Sat Dec 02 2023
Doors 8pm
Monroe's Live Backstage
14 Dominick St Upper, Galway, H91 WD2H
Galway, IE
Monroes Live Presents
Tara Howley
Please correct the information below.
Select ticket quantity.
Tara Howley is a multi award winning instrumentalist, singer songwriter & composer from Kilfenora, Co.Clare. Over the past 7 years Tara was the lead uilleann piper and whistle player with the Grammy award winning show 'Riverdance'. She has toured extensively in Europe, Asia, America and Canada. In 2019 Tara was chosen to be a soloist with the RTÉ concert orchestra to record for Universal music's new production of the ' Riverdance 25th anniversary' album and DVD.
Tara has also performed with the Grammy nominated 'Afro Celt Sound System' on a European tour, has performed for and with Sir James Galway, and was invited to perform an exclusive concert for Stephen Spielberg while he was in Ireland. Tara has featured on a number of National and international television programmes, documentaries and a track she recorded with her Dad was featured in a movie with Pierce Brosnan and Brendan Gleeson.
Tara is now embarking on her solo career and is after releasing a very successful EP with Malaysia's Faliq Auri. Their music has been streamed in over 66 countries and counting! Tara is now recording new music with her dad, a new solo new album, and after recently going viral on tiktok Tara has a combined following of over 193,000 followers across her social media platforms.