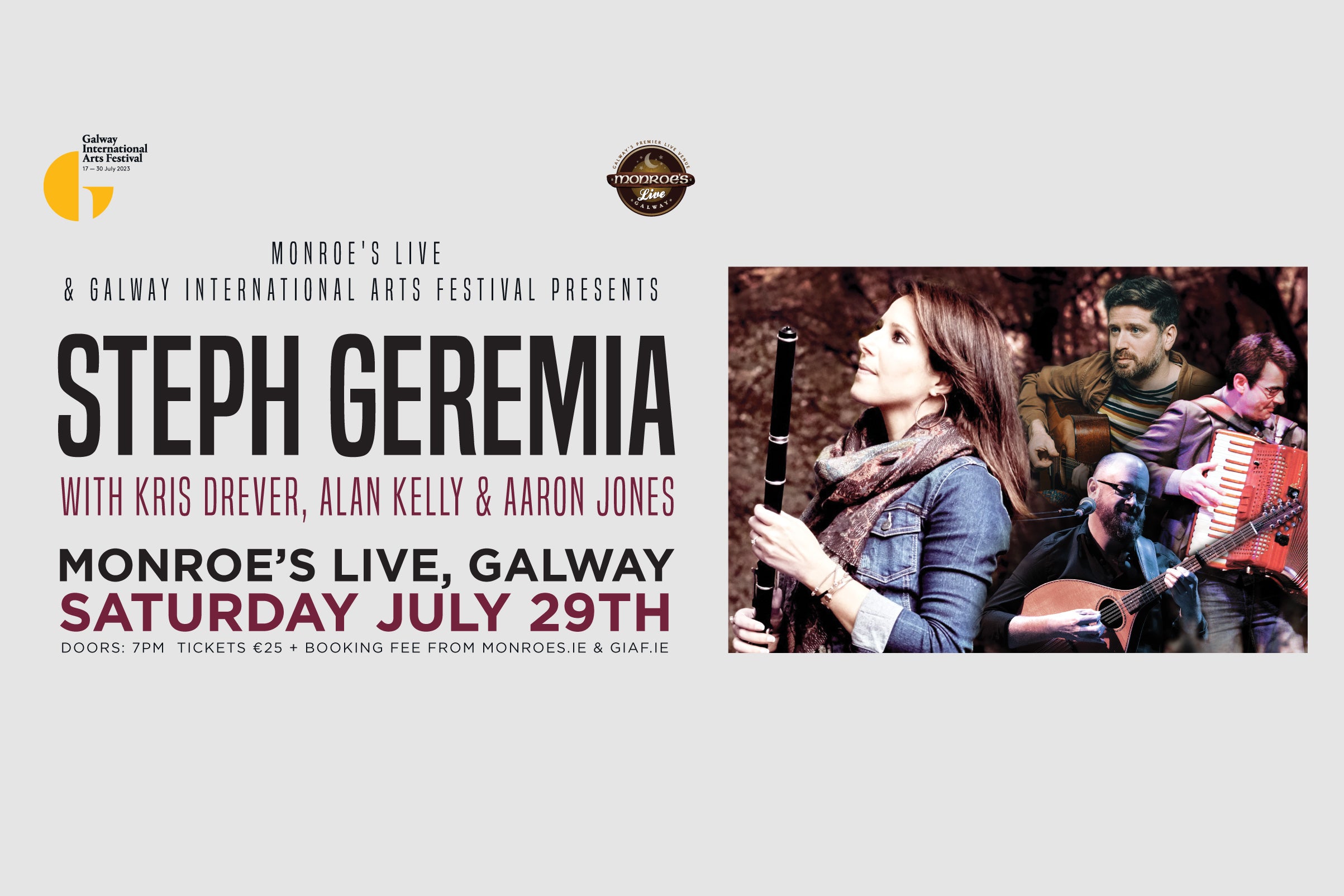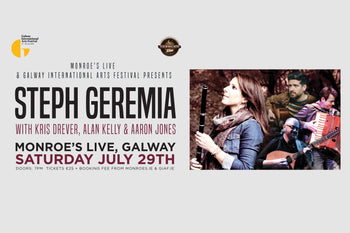 Monroes Live Presents
Steph Geremia with Kris Drever, Alan Kelly & Aaron Jones
Sat Jul 29 2023
7PM - 10PM
Sat Jul 29 2023
7PM - 10PM
Monroe's Live
Limited Seating
Galway International Arts Festival
Monroes Live Presents
Steph Geremia with Kris Drever, Alan Kelly & Aaron Jones
Please correct the information below.
Select ticket quantity.
Acclaimed Irish flautist and singer, Steph Geremia will be joined by Scotland's award-winning guitarist and vocalist, Kris Drever [Lau], piano accordion maestro, Alan Kelly and bouzouki powerhouse, Aaron Jones [Old Blind Dogs]. Performing songs from the Irish, folk and Americana traditions as featured on her forthcoming new album, produced by renowned Scottish musician, John McCusker [Mark Knopfler Band]. Perhaps best known in collaboration with the Alan Kelly Gang and Eddi Reader, she brings a wealth of musical scholarship to the stage.