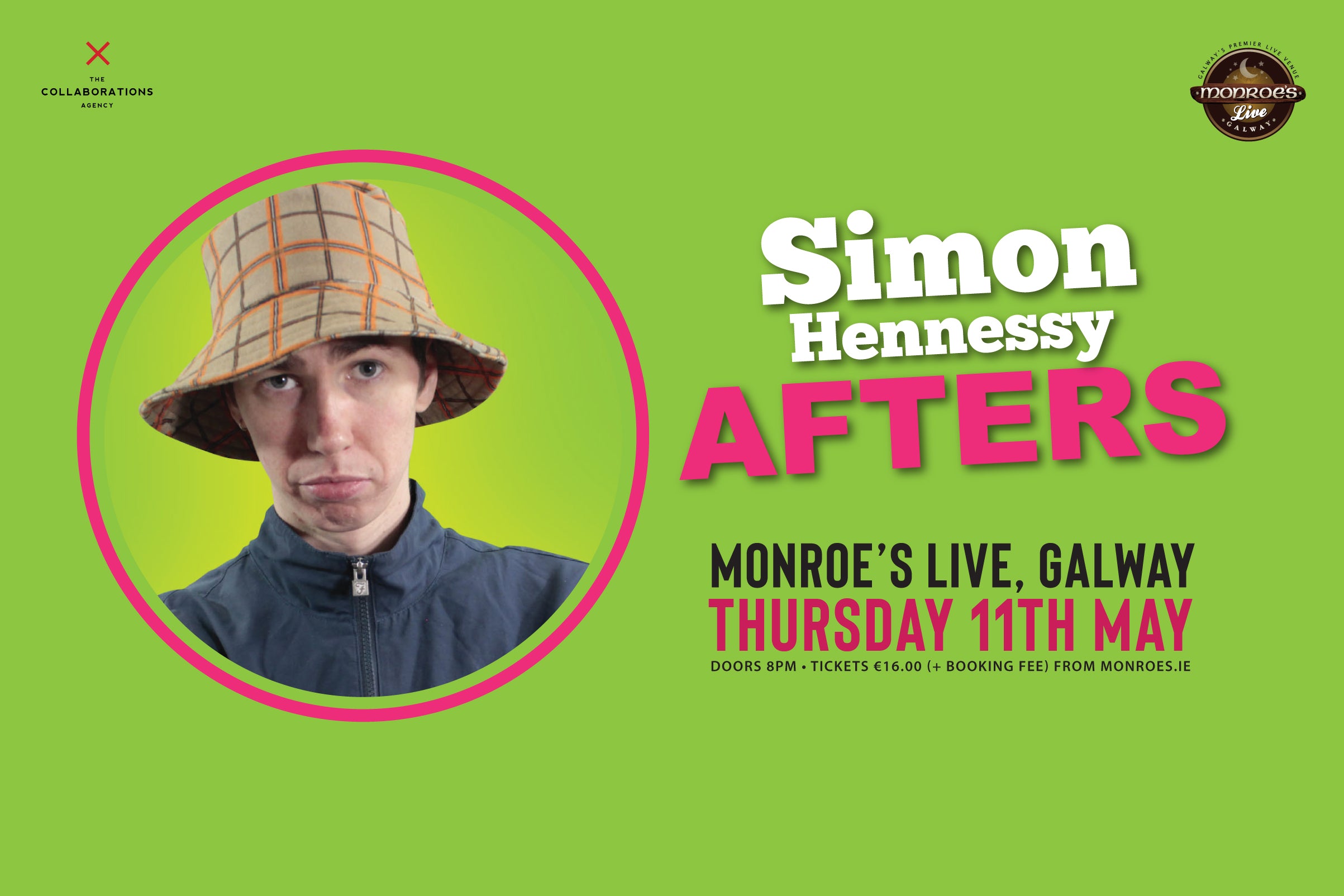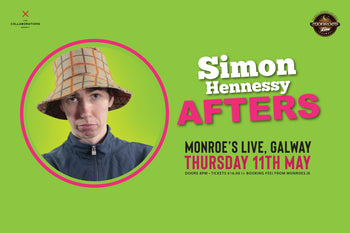 Monroes Live Presents
Simon Hennessy
Thu May 11 2023
8PM - 10PM
Thu May 11 2023
8PM - 10PM
Monroe's Live
14 Dominick St Upper, Galway, H91 WD2H
Galway, IE
Monroes Live Presents
Simon Hennessy
Please correct the information below.
Select ticket quantity.
AFTERS is the one-man concept comedy show of a mad and manic after-session, a series of increasingly depraved and farcical sketches and songs channeling the weird and wonderful scenarios that can only occur at 5am in a randomer's kitchen.
Written by and starring TikTok star Simon Hennessy, it is a show that straddles the line between sketch comedy, stand-up, musical theatre, and absurdist parody. A sequence of vignettes and musical numbers detail the kind of events that may occur – a game of "Never Have I Ever", the horror of realising you know no-one at the party, trying to look hot when you comprehensively do not – and the many ways these events can quickly go off the rails.
Think a Bo Burnham special but pissed and out in Dublin, or the twentysomething sensibilities of "Fleabag" minus any self-reflection and with an emphasis on the degenerate. In AFTERS, a whole lot of very odd and quite funny but definitely disturbing things happen in rapid succession while making very little sense but always providing entertainment – just like what happens at, well, an afters.
Please note this event is over 18's only.