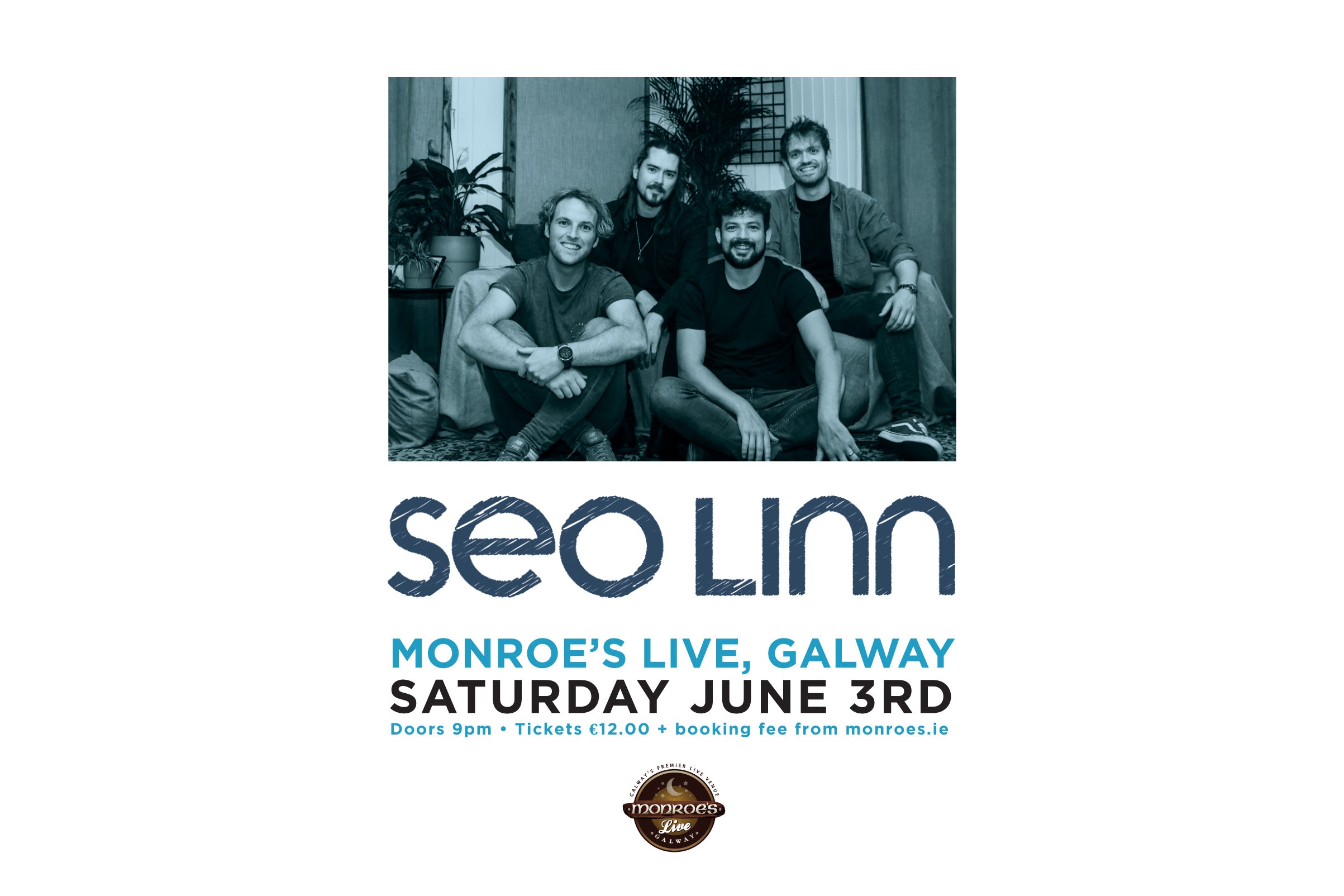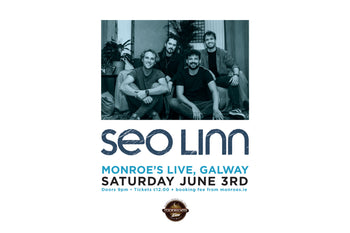 Monroes Live Presents
Seo Linn
Sat Jun 03 2023
9PM - 2.30AM
Sat Jun 03 2023
9PM - 2.30AM
Monroe's Live
14 Dominick St Upper, Galway, H91 WD2H
Galway, IE
Monroes Live Presents
Seo Linn
Please correct the information below.
Select ticket quantity.
Anuas is an innovative new album made up of ten stunning songs from the Irish tradition reimagined in an exciting and explorative way.
"It has been nearly two years in the making and has been such an exciting project for us to undertake. Anuas is the Irish word for 'coming down' and is a reference to songs from the Irish tradition that have been passed down from generation to generation since long before we were born. The album features our take on some of those fantastic songs and with a different, contemporary approach. We loved the process and learned a huge amount. We can't wait for you to hear them."
– Seo Linn
Multi-award winning group Seo Linn formed ten years ago in 2013 while living and working together in the heart of Conamara. Made up of Stiofán Ó Fearail, Kevin Shortall, Daithí Ó Ruaidh and Keith Ó Briain the group came together over their shared love of music, Irish language and adventure. After the release of their version of Avicii's Wake Me Up (over 8 million views on YouTube) the band was projected into the limelight and they've been going from strength to strength ever since. Their unique fusion of traditional and contemporary music and their electric live show have earned them thousands of followers and brought them all over the world, performing and headlining festivals like the Milwaukee Irish Fest in the US, Groundswell Music Festival in Australia, and Celtic Wave Festival in Italy to name a few. The Anuas tour will incorporate songs from the album, along with old favourites and high-energy performances.
To date, Seo Linn's repertoire of songs has amassed millions of views and listens on their various social media channels since the release of their debut album 'Solas' (2017) and their EP 'Marcas sa gCoill/Marcus in the Wood' (2019). Their spine-tingling rendition of 'Óró 'Sé do Bheatha Abhaile' is the most watched version of the song on YouTube with a staggering 8 million views. Their title-track from 'Solas' is currently being studied as part of the Leaving Certificate course in Ireland and songs like 'Buy Me Time', 'Darkness Shines A Light' and 'Bloicíní' have established themselves as firm fan favourites and are cornerstones of their live show. They are regularly joined for the live shows by drummer Ben Wanders and keys/sax/fiddle player Louis Younge.