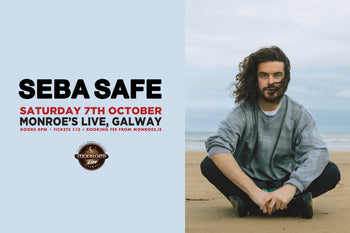 Monroes Live Presents
Seba Safe
Sat Oct 07 2023
8PM - 11PM
Sat Oct 07 2023
8PM - 11PM
Monroe's Live
Plus special guests
Backstage Venue
Monroes Live Presents
Seba Safe
Please correct the information below.
Select ticket quantity.
Seba Safe is the brainchild of Dublin songwriter Micheal D'Alton and soon to be a force to be reckoned with in the blossoming Irish music scene. Spending the most part of 2018 locked away in a cabin in the Wicklow mountains he has been crafting a full catalogue of songs. Writing candidly and honestly on personal relationships, love, loss and change which will soon be resonating with every listener.
Seba Safe's pertinent lyrics are wrapped in a sound that combines folk, dance and RnB.