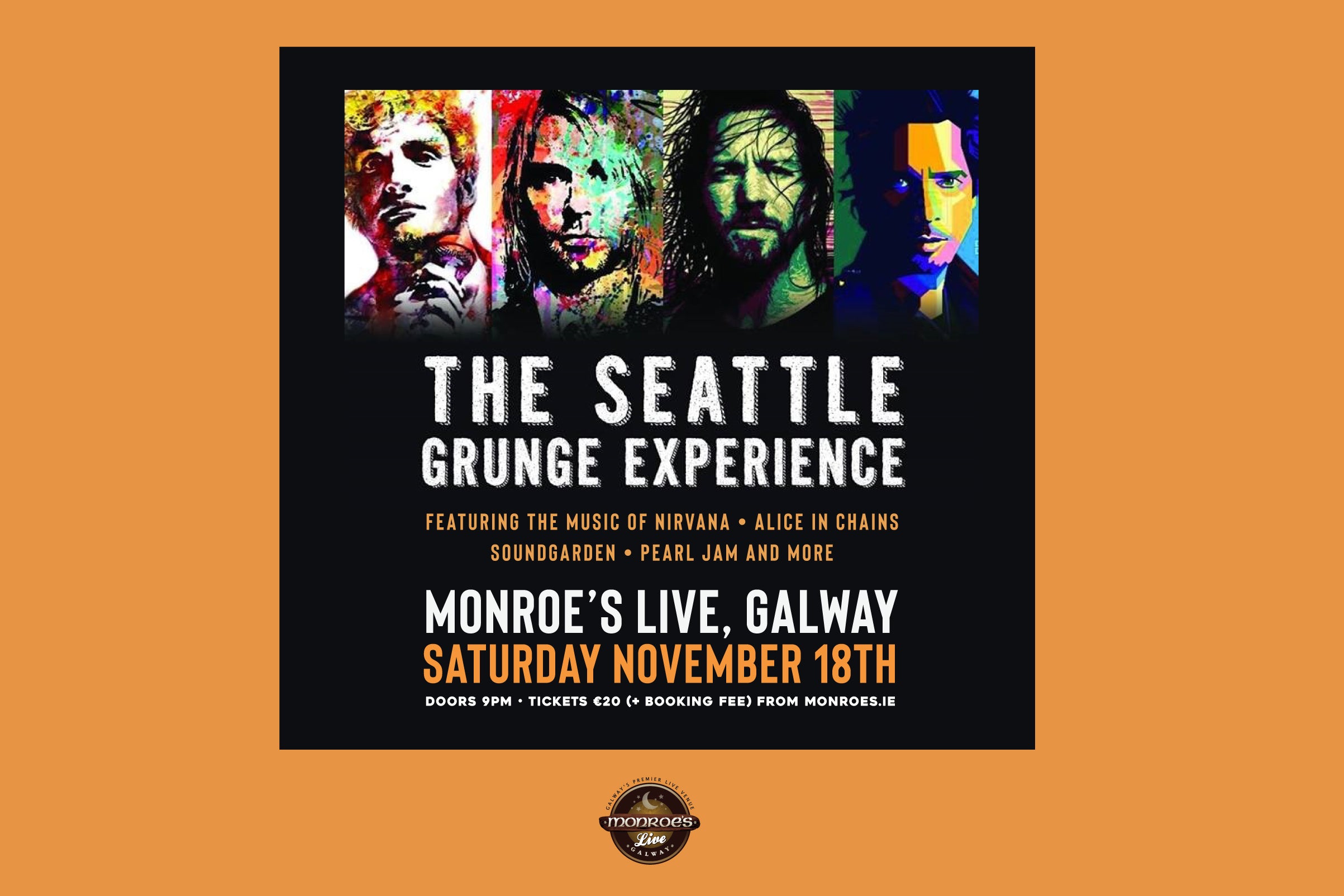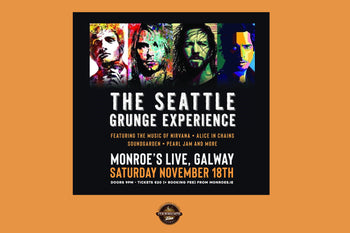 Monroes Live Presents
The Seattle Grunge Experience
Sat Nov 18 2023
9PM - 2.30AM
Sat Nov 18 2023
9PM - 2.30AM
Monroe's Live
14 Dominick St Upper, Galway, H91 WD2H
Galway, IE
Monroes Live Presents
The Seattle Grunge Experience
Please correct the information below.
Select ticket quantity.
The Seattle Grunge Experience is the only tribute act to authentically recreate the live sound of the four biggest Grunge bands in history: Nirvana, Pearl Jam, Soundgarden and Alice in Chains.
The early 90s was a great time for music with so many creative, innovative bands breaking out from under the mainstream radar – and seemingly most of them from the Pacific Northwest. That's where the idea for The Seattle Grunge Experience comes from as these bands, these songs were meant to be heard back to back!
The European experience of the genre was largely inspired by repeat plays on MTV where, on any given day, you could watch videos for 'Smells like Teen Spirit' followed by 'Even Flow'…'Black Hole Sun'…'Man In The Box'…'Hunger Strike'...'Come As You Are'...'Alive'…'Would?'… Then you had those seminal MTV Unplugged shows that unveiled this emerging scene as truly affecting for anyone with a television.
The Seattle Grunge Experience is not to be missed as they serve up the visceral punk power of Nirvana, the spiritual depth of Pearl Jam, the technical ability of Soundgarden and the fragile, edgy darkness of Alice in Chains. The end result is a musical feast that takes the listener back to the glory days of Grunge.
A 2-hour 'all killer, no filler' sets in either Electric or Unplugged format (sometimes both!) celebrating the genre at its highest point and appealing to hard-core fans as well as more casual listeners.