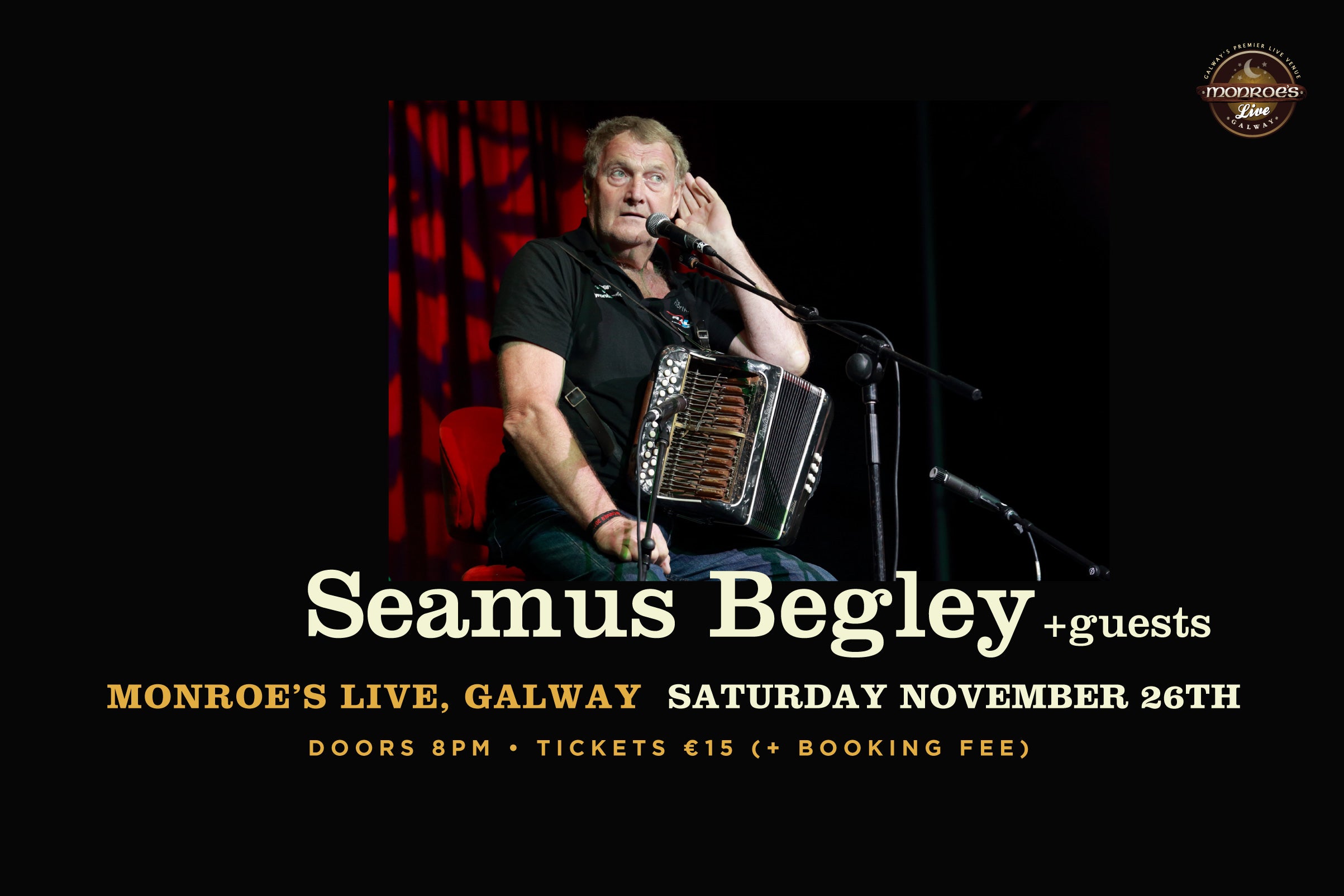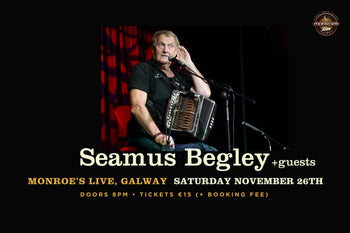 Monroes Live Presents
Seamus Begley
Sat Nov 26 2022
8PM - 11PM
Sat Nov 26 2022
8PM - 11PM
Monroe's Live
Plus guests
Backstage Venue
Monroes Live Presents
Seamus Begley
Please correct the information below.
Select ticket quantity.
Seamus Begley is an Irish accordion player from Dingle, County Kerry, in the Gaeltacht (Irish-talking) region. Begley hails from Ballydavid, Dingle's Gaelic-talking locale. Brendan Begley is an accordion-playing Irish people performer from County Kerry who has some expertise in customary music. Seana, delivered in 1987, and We Won't Go Home Until Morning, delivered in 1988, both components Liam O'Flynn on the uilleann pipes, showing his capacities. Brendan has additionally been with The Boys of the Lough and has showed up on accounts with The Chieftains.