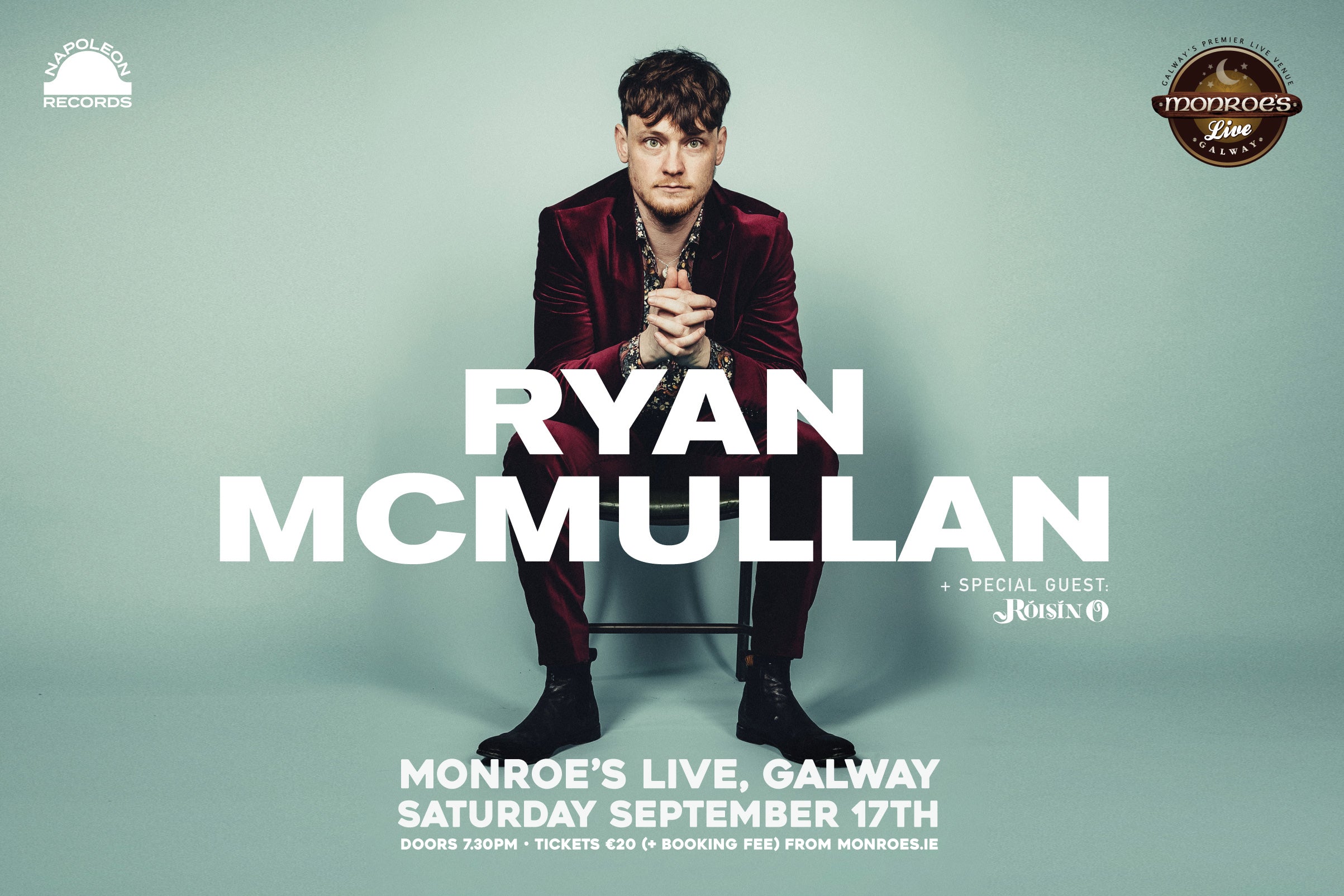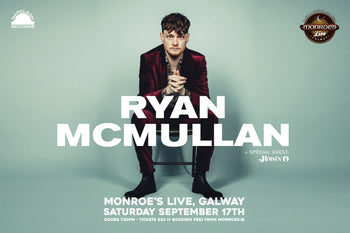 Monroes Live Presents
Ryan McMullan - CANCELLED
Sat Sep 17 2022
7.30PM - 11PM
Sat Sep 17 2022
7.30PM - 11PM
Monroe's Live
Mainstage
Support: Róisín O
Monroes Live Presents
Ryan McMullan - CANCELLED
Please correct the information below.
Select ticket quantity.
Rising star Ryan McMullan releases new single 'Real Love' on 20th May. The Portaferry native duets with Beoga singer and co-writer Niamh Dunne on this wonderful song which starts with a ballad feel and builds to a propulsive chorus. Lyrically 'Real Love' explores the end of a relationship: 'when you know you know'.
Ryan explains, 'Written with the talented people of Beoga, 'Real Love' is about knowing it's over, but not being ready to leave. It was the first of two songs written with members of Beoga that made it on the record. Recorded in Bannview Studios, Portglenone, it also features the incredible vocals of all-round wonderful human that is Niamh Dunne. As we wrote the song, we liked the idea of exploring it as a possible duet, and after one listen I knew Niamh's vocal needed to be on this song. It was a joy to create, and a lot of fun to sing.'
'Real Love' is the second single to be taken from Ryan's forthcoming debut album Redesign which will be released on 26th August. The process of recording the album was shown in the documentary Debut which was directed by award-winning filmmaker Brendan J. Byrne and shown last year at Galway Film Fleadh and on the BBC. The film centres around a four-day recording and listening session in Cruit Island, County Donegal at the end of 2019, where Ryan and his team assessed all the songs compeNng for a place on the album. Threaded through this is the story of Ryan's nascent career and journey to stardom.
Ryan says, 'I'm so excited to finally announce the release date of my debut album. AWer what has felt like a decade of promises, it finally gets its Nme and I'm very happy that we've got here at last. It was recorded all over the world, but its mainstay was Bannview Studios in Portglenone, with producer extraordinaire Seán Óg Graham.'
And with the release of 'Real Love' comes the announcement of a huge world tour in support of Redesign. Ryan's fans should keep an eye on his social channels for the announcement of Nckets, dates and venues on 19th May.
'I can't wait to play Redesign in front of audiences all over, from Derry to Dublin, New York to Berlin,' Ryan says. 'I couldn't be happier to be releasing music and playing shows!'
Some might even say, it's a dream come true.