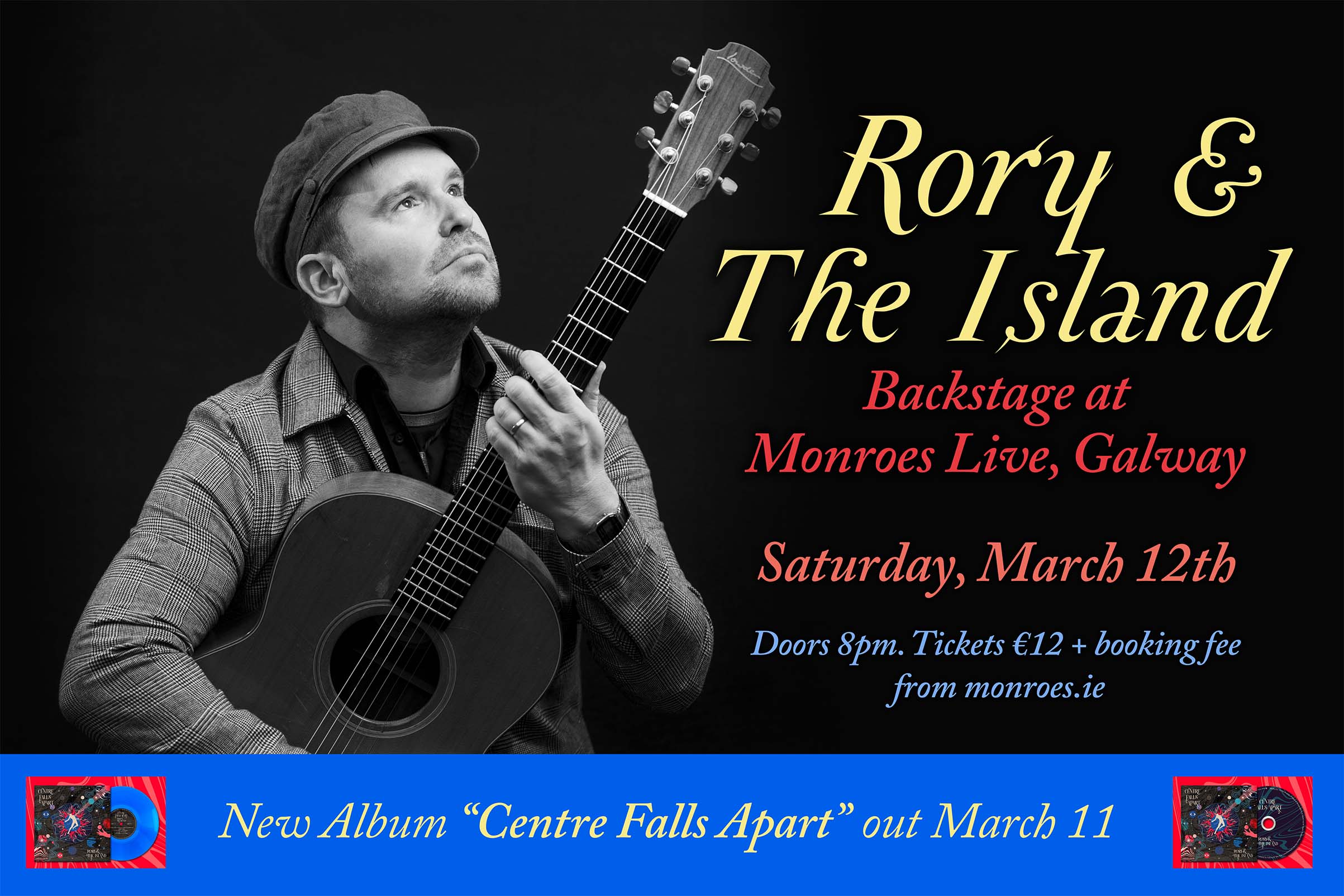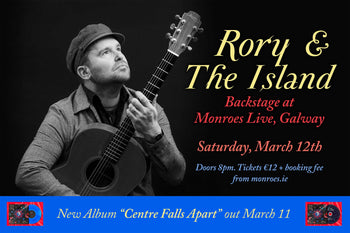 Monroes Live Presents
Rory & The Island
Sat Mar 12 2022
8PM - 11PM
Sat Mar 12 2022
8PM - 11PM
Monroe's Live
14 Dominick St Upper, Galway, H91 WD2H
Galway, IE
Monroes Live Presents
Rory & The Island
Please correct the information below.
Select ticket quantity.
Backstage Venue
Donegal singer/songwriter Rory Gallagher has used the project name "Rory & the island" since 2010.
Rory and The Island has had 10 top 40 songs in the Irish iTunes charts, with "Jimmy's Winning Matches" breaking through to the actual overall Irish top 10 in Oct 2012.
Rory was the bass player and lead vocalist with Irish Indie group 'The Revs' from 2000 to 2007. The Revs had 2 top 5 albums in Ireland and after disbanding Rory moved to Lanzarote where he later opened up "the island bar" in 2013.
The Island bar became the No.1 recomended live music venue in Lanzarote for 5 years on TripAdvisor.
Rory has worked with artists as varied as Sharon Shannon, Finbar Furey, Steve Brown (The Cult, Manic Street Preachers), Paul Brady, Paul Harrington, Wallis Bird, Shane McGowan and Nick Seymour to name a few.
March 2020 saw Rory, and his wife Cara, open a brand new music bar "The Wildcat" in Tollcross, Edinburgh, Scotland.
The Wildcat bar never reached its official opening night of march 21st 2020 due to the Coronavirus pandemic outbreak.
Rory has been playing facebook live gigs every saturday since April 2020 to a huge response.
In Nov 2020 Rory and The Island went to No.1 on the overall iTunes charts in Ireland with "When the lights go down" which also went to No. 8 on the UK itunes songwriter charts.
Rory's latest single "Miss This" was released on March 19th and charted at no. 1 in the overall iTunes charts in Ireland, it also charted at no.3 in the UK singer songwriters charts.
After 11 sold out shows in Ireland and the U.K. Rory is planning to release his brand new album "Centre Falls Apart" in the spring of 2022.