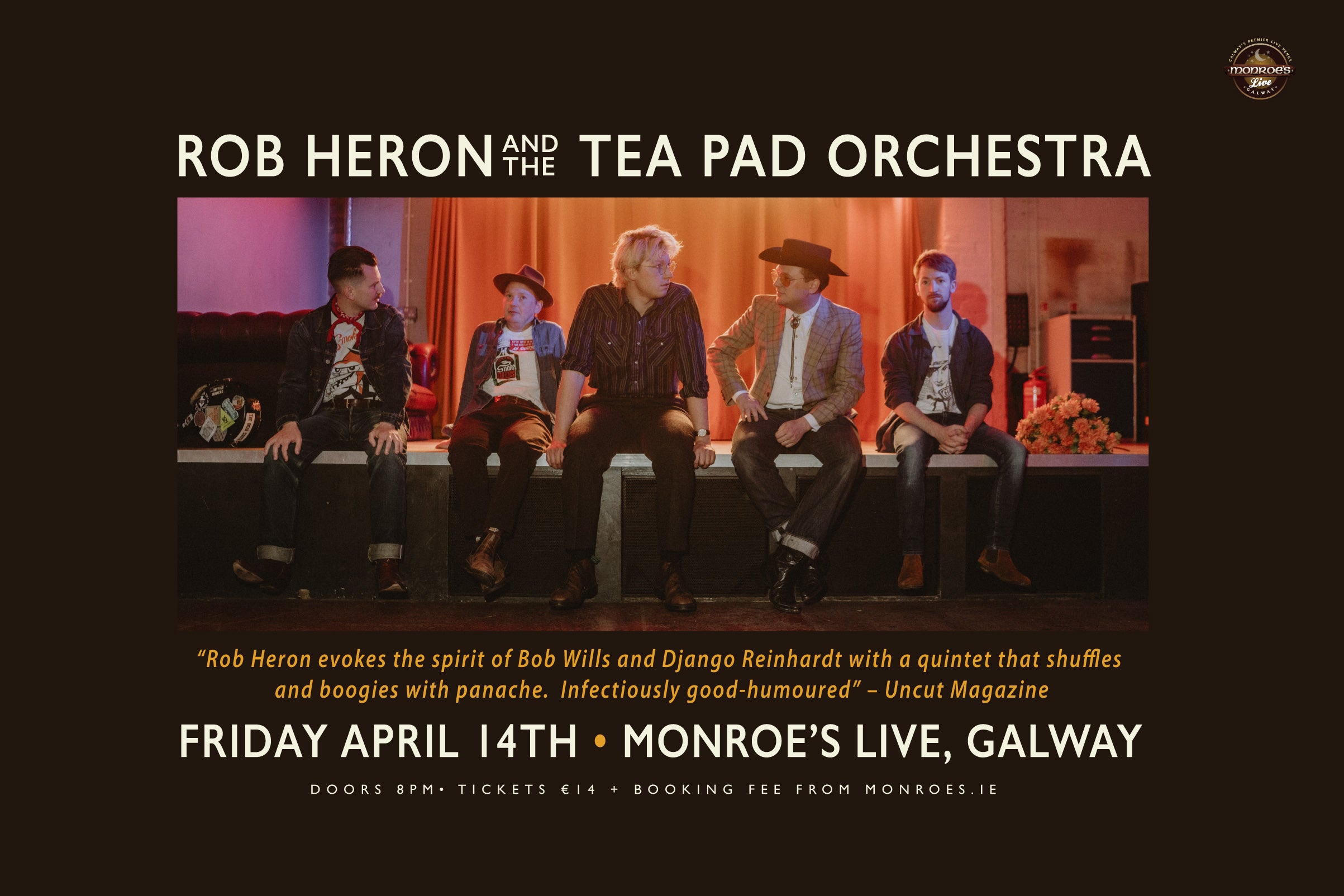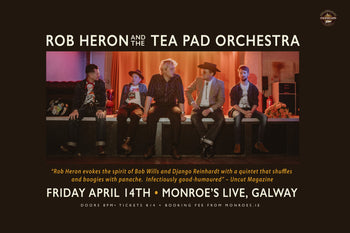 Monroes Live Presents
Rob Heron & The Tea Pad Orchestra
Fri Apr 14 2023
8PM - 11PM
Fri Apr 14 2023
8PM - 11PM
Monroe's Live
Backstage Venue
Plus special guests
Monroes Live Presents
Rob Heron & The Tea Pad Orchestra
Please correct the information below.
Select ticket quantity.
Rob Heron & The Tea Pad Orchestra don't care what genre you choose to put them in – Western Swing, Blues, Country, Rock & Roll or whatever else– as long as you understand that they're 100% sincere and 100% immersed in this stuff. This is no lazy pastiche, no dressing up box. They live and breathe this music and want you to get immersed with them.
The Tea Pad are ten years into a remarkable story that began with four friends studying at Newcastle University and now sees them playing venues and festivals across the UK and mainland Europe. Based in Newcastle Upon Tyne but with members hailing from Orkney to Warwickshire, the Tea Pad sound draws on myriad influences – from Hank Williams to Django Reinhardt, Tom Waits to The Beatles – yet ultimately sounds like nobody else, that North Eastern Swing style that's utterly their own and changing all the time.