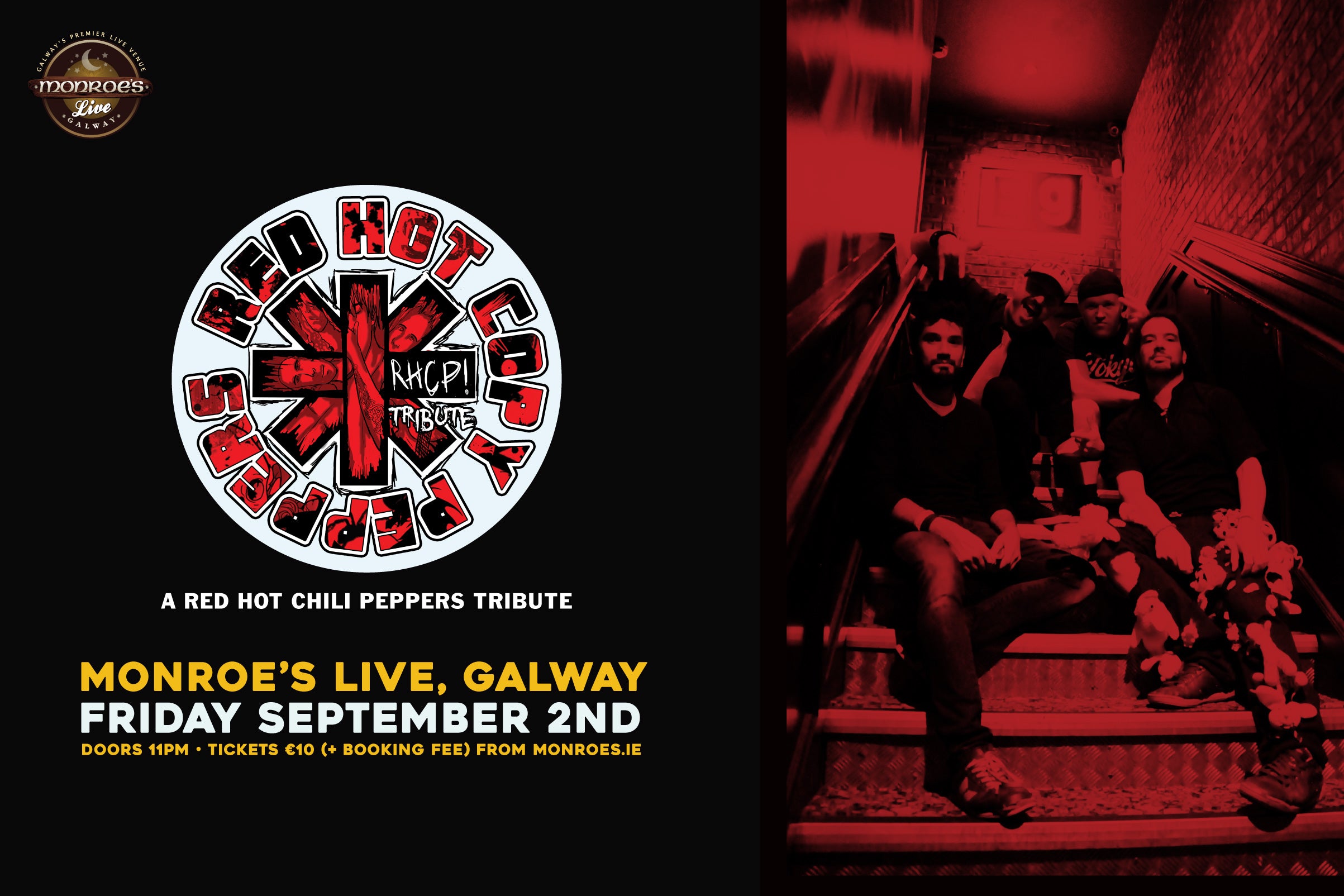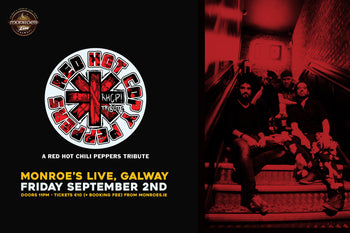 Monroes Live Presents
Red Hot Copy Peppers
Fri Sep 02 2022
11PM - 2.30AM
Fri Sep 02 2022
11PM - 2.30AM
Monroe's Live
14 Dominick St Upper, Galway, H91 WD2H
Galway, IE
Monroes Live Presents
Red Hot Copy Peppers
Please correct the information below.
Select ticket quantity.
As true fanatics of the Red Hot Chili Peppers, the band have put all our energy and passion into recreating an authentic live RHCP performance. Their show has been lauded by fans as being just as good as the real thing! Very few tribute bands in the world put in the work and effort like they do to bring a world class show to your venue!

The band was born when two Dublin (Ireland) based musicians bonded over their love for the Chilis. After recruiting additional members and after hours upon hours of rehearsals, the Copy Peppers were ready to hit the stage. From their humble beginnings in Dublin City, they have gone on to play at numerous locations far and wide. From pubs and clubs to open air festivals, they deliver an energetic and impassioned performance every single night. They believe that the music of the Chilis brings people together in the spirit of joy and fun and they want to spread that message to as many people as possible.
In their repertoire, they cover every era of the Red Hot Chili Peppers. We play a show of up to two hours featuring all the hits and some gems and fan favourites too.