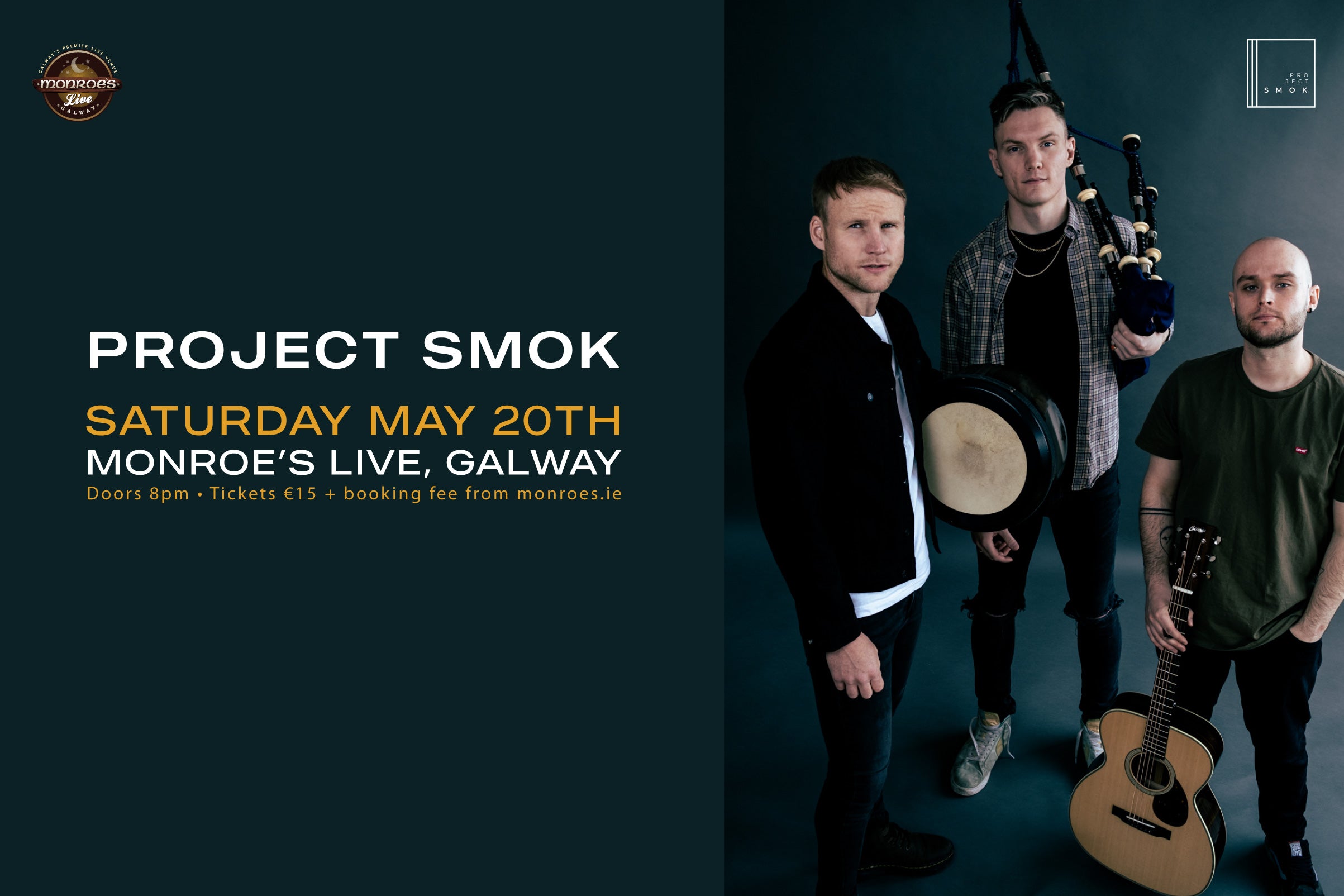 Monroes Live Presents
Project Smok
Sat May 20 2023
8PM - 11PM
Sat May 20 2023
8PM - 11PM
Monroe's Live
Backstage Venue
Plus support
Monroes Live Presents
Project Smok
Please correct the information below.
Select ticket quantity.
Project Smok is a trio which comprises of multi award-winning musicians Ali Levack (Pipes & Whistles), Pablo Lafuente (Guitar) and Ewan Baird (Bodhrán). Already fast becoming a recognised and household name in the Traditional Music Scene, Project Smok brings together an array of musical aspects; immense instrumental virtuosity, blistering drive, infectious rhythm, delicate sensitivity…
What distinguishes Project Smok from the norm is their ability to meld naturally between music which is innovative, explosive and at times unconventional, to more traditional, time-honoured and West-Coast rooted styles.
"You will simply not hear a better group for sheer, unadulterated virtuosity…" MNPR Magazine