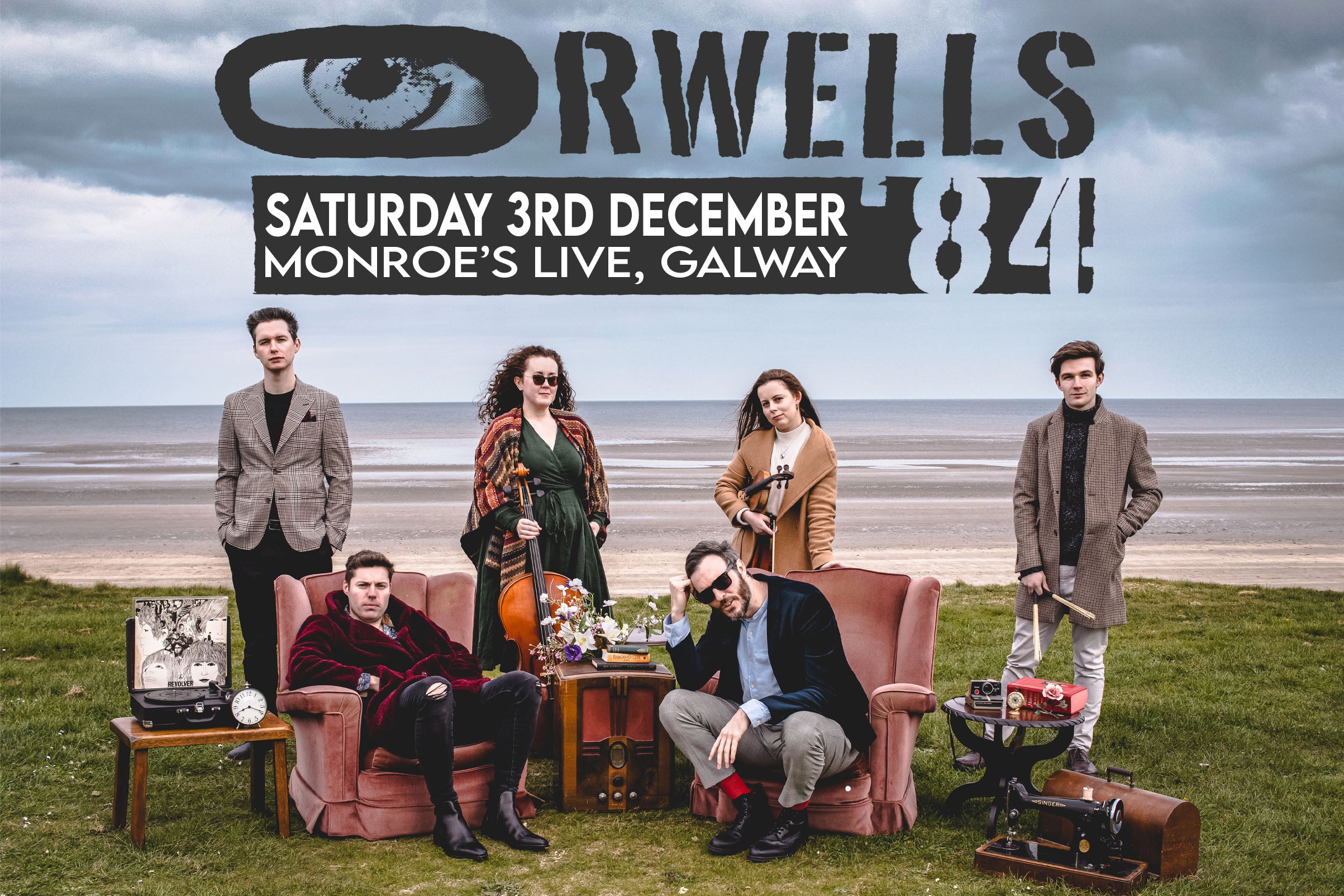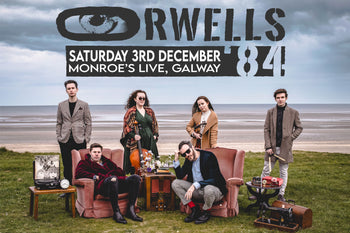 Monroes Live Presents
Orwells '84
Sat Dec 03 2022
8PM - 11PM
Sat Dec 03 2022
8PM - 11PM
Monroe's Live
Support: Keith Plunkett
Backstage Venue
Monroes Live Presents
Orwells '84
Please correct the information below.
Select ticket quantity.
Like a phoenix formed from the ashes of 2019, Orwells '84 are a unique musical outfit based in Dundalk. With a huge variety of musical influences ranging from David Bowie, Guy Garvey and Nick Cave to the Libertines, the Arctic Monkeys and The Beatles, the band have created a unique indie folk sound that has caught and held attention at every turn. Since their formation, they have shown a confidence in both the style and deliverance of their music, both live and while recording.
Just to the cause Orwells '84 have released an EP, "Truth is the First Victim" in 2019. An exploration of the human existance through love, loss, hope and happiness, the EP has been widely accepted amoung critics and audiences alike.
Since releasing their debut single Cailín, Orwells '84's folk-indie style remains present yet matured, with a more refined world-view. As a band they feel they are in a position currently in which they believe to be consistently developing on an upward trajectory. It has been thought and considered that this record is a marker, a call to arms if you will. To the people in the venues, the ones on the streets and those who can help them achieve what they believe they can.
Since their birth they have crafted and artistically explored theirs and society's thoughts and emotions and poured these experiences into the music. They do not write songs, they feel songs are falsified. They write truthfully about life's experiences.