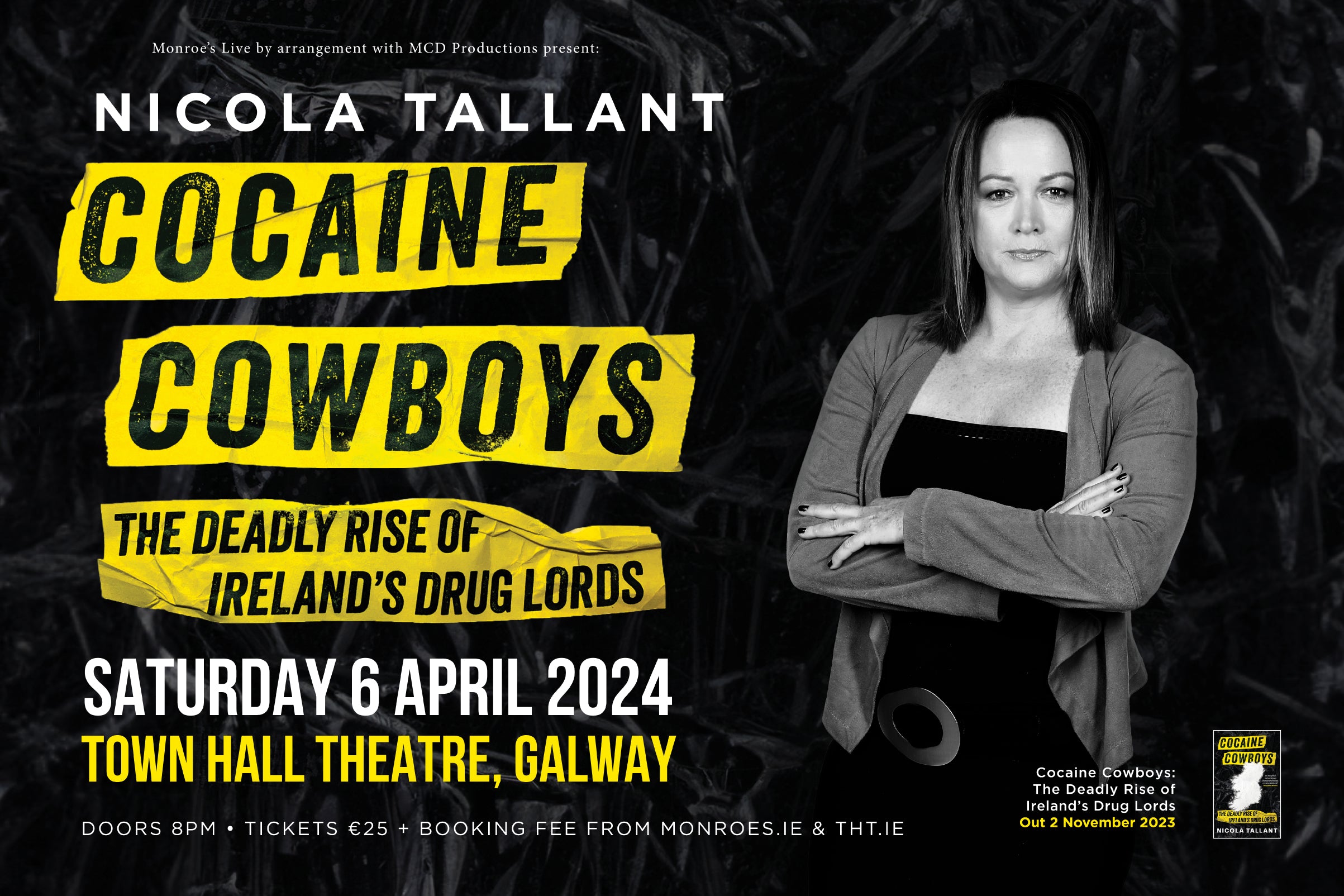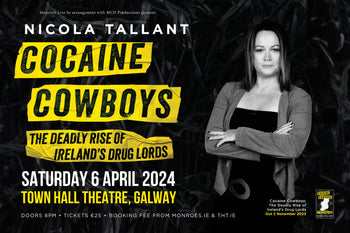 Monroes Live Presents
Nicola Tallant: Cocaine Cowboys
Sat Apr 06 2024
Doors 7.30pm
Sat Apr 06 2024
Doors 7.30pm
Town Hall Theatre
1 Courthouse Square, Galway, H91 H3C2
Fully seated show
Monroes Live Presents
Nicola Tallant: Cocaine Cowboys
Please correct the information below.
Select ticket quantity.
Cocaine Cowboys brings to life the story of Irelands very own narcos and how they hit the big time on the international stage.
We follow the deals, the successes and the catastrophic mishaps as we trace the trail of white lines from the jungle labs of South America to our own Wild West drug frontier.