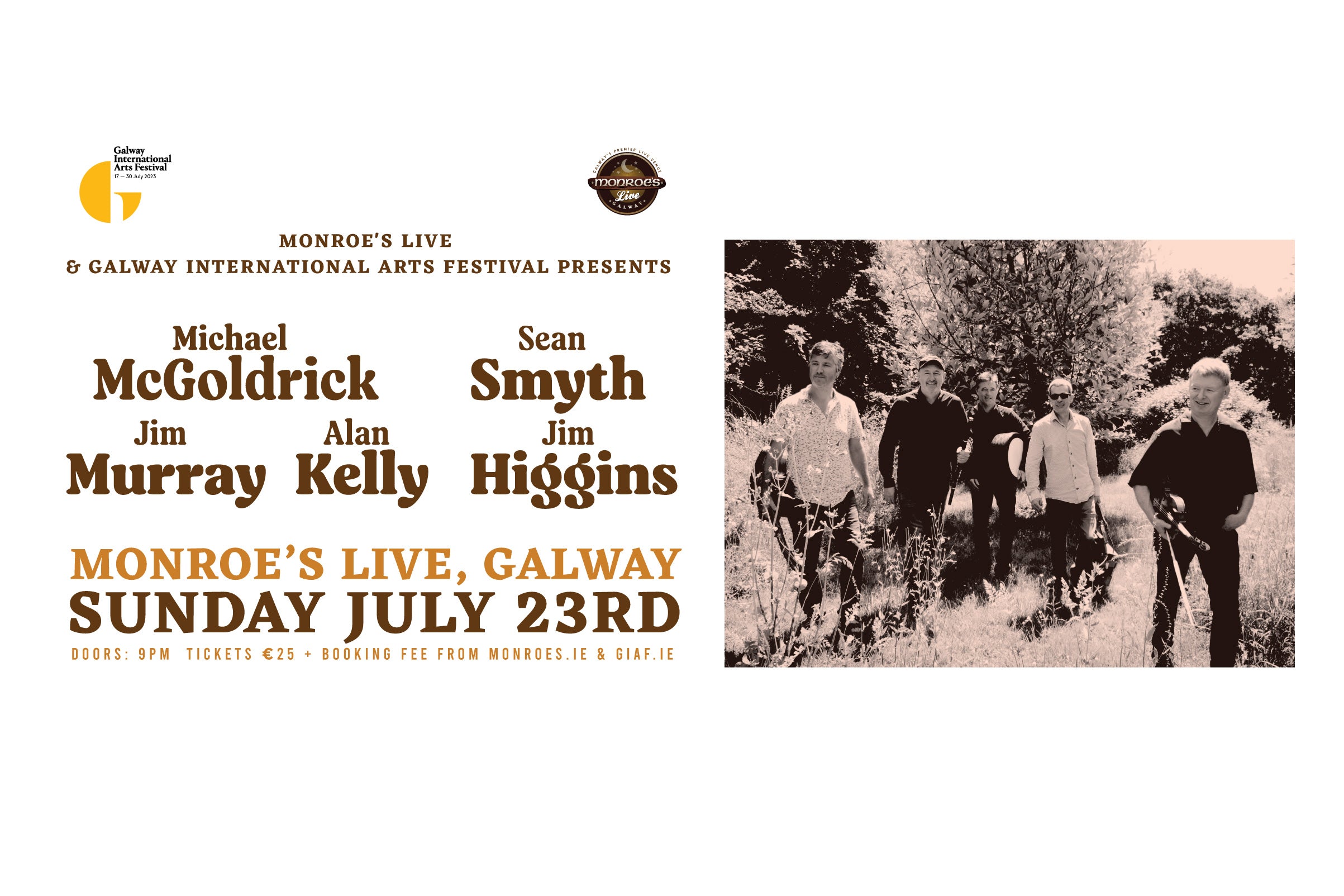 Monroes Live Presents
McGoldrick, Smyth, Murray, Kelly & Higgins
Sun Jul 23 2023
9PM - 11.30PM
Sun Jul 23 2023
9PM - 11.30PM
Monroe's Live
Limited seating
Galway International Arts Festival
Monroes Live Presents
McGoldrick, Smyth, Murray, Kelly & Higgins
Please correct the information below.
Select ticket quantity.
Five of the leading lights of the traditional music scene join forces for a special performance at this year's Galway International Arts Festival. The band consists of Lúnasa founder and fiddler Seán Smyth; multi-instrumentalist Michael McGoldrick on flutes and pipes; Alan Kelly on piano accordion; Jim Higgins on bodhran, and percussion and guitarist Jim Murray.
Having been at the forefront of the Irish music scene for over 20 years, these five maestros have performed in every corner of the globe with the biggest names in the music business including Mark Knopfler, Sharon Shannon and Christy Moore.