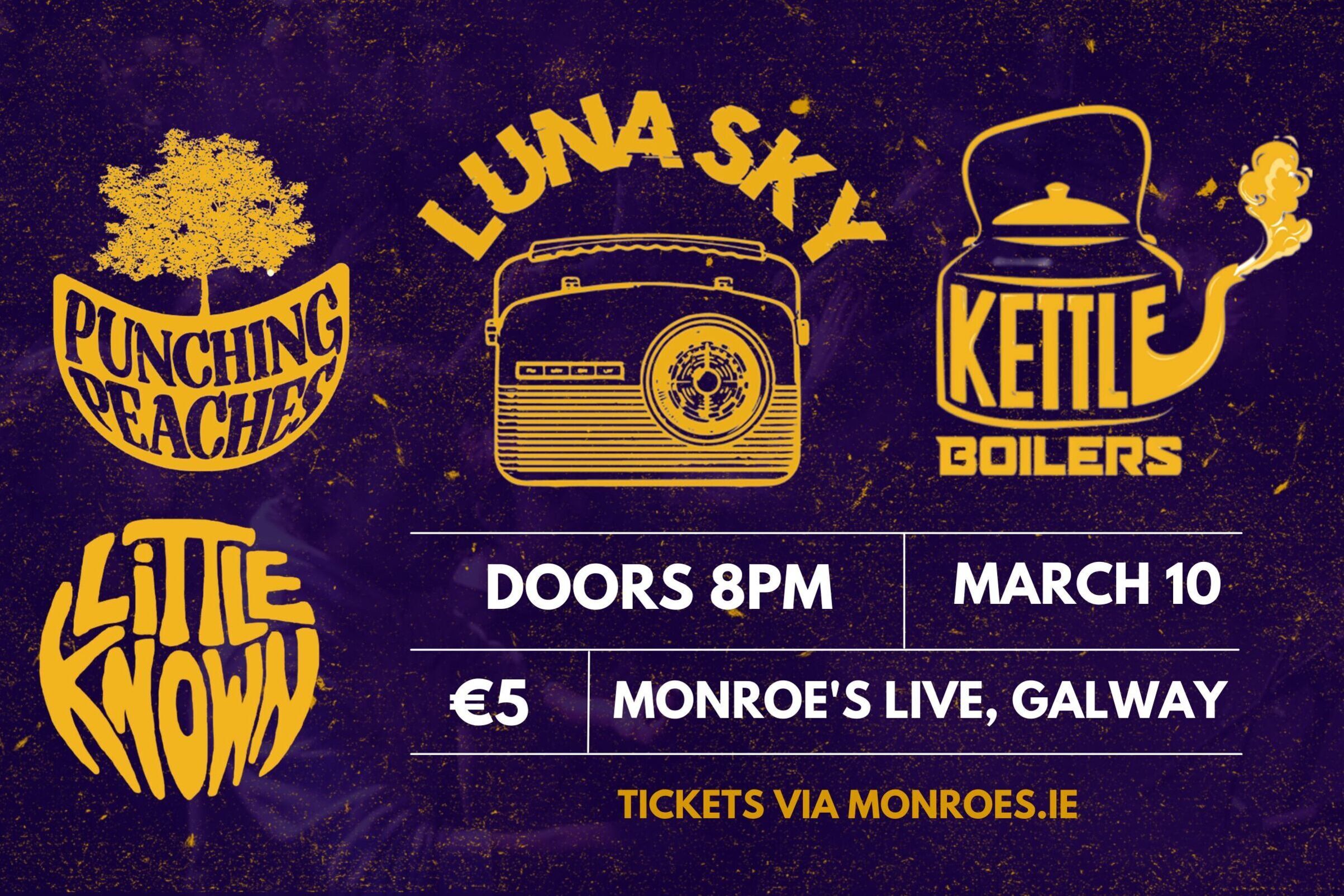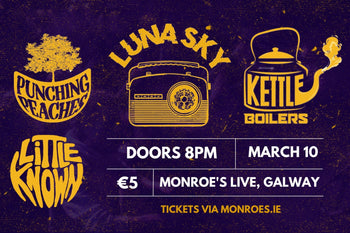 Monroes Live Presents
Luna Sky + special guests
Fri Mar 10 2023
8PM - 11PM
Fri Mar 10 2023
8PM - 11PM
Monroe's Live
14 Dominick St Upper, Galway, H91 WD2H
Galway, IE
Monroes Live Presents
Luna Sky + special guests
Please correct the information below.
Select ticket quantity.
Luna Sky are a 3 piece alternative rock band from Meath, Ireland. Luna Sky started in 2018 with siblings Greg and Jess Halford. The two had first started writing music together from a young age and started their first band Red Riot in early 2011.
After years of playing gigs, writing songs and forming great friendships the two decided to explore other projects whilst continuing to perform with their childhood friends. Greg played bass in many other line-ups including Shrink Like Alice, Chinese Newspaper and a few more one-off projects. He has recorded and produced local Irish acts such as gif, Strawberry Stew and Shrink Like Alice since his departure from that project.
Though Jess and Greg still keep in contact and perform occasionally with Red Riot, the two decided to start a new project called Luna Sky with Keith Smith on bass, Jess now on drums instead of vocals and Greg taking up the lead guitar and vocals. Keith had known Greg and Jess for a long time playing alongside them in a few shows with his own band Dry Socket. Keith currently plays for Irish black metal band Horrenda but the 3 finally got together in 2018 to create some music and the rest history. The band are influenced by all sorts of genres and some of the bands favourite artists include Audioslave, Muse and Converge.
The band released their first single 'Echoes' in 2020 and their debut EP 'Not On The Radio' on March 25th 2022.