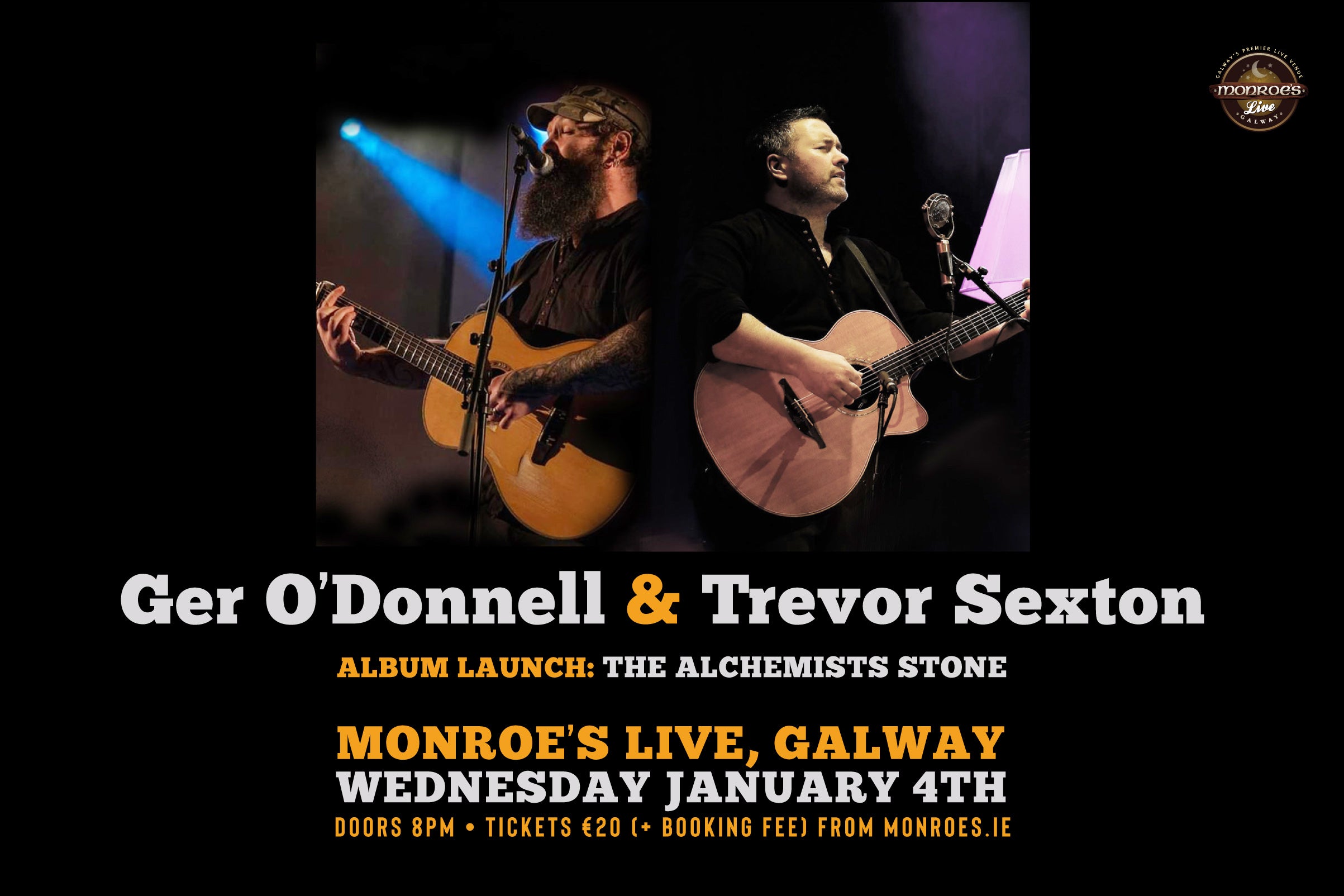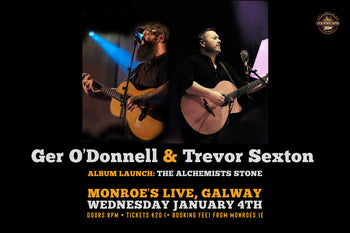 Monroes Live Presents
Ger O'Donnell & Trevor Sexton
Wed Jan 04 2023
8PM - 11PM
Wed Jan 04 2023
8PM - 11PM
Monroe's Live
14 Dominick St Upper, Galway, H91 WD2H
Galway, IE
Monroes Live Presents
Ger O'Donnell & Trevor Sexton
Please correct the information below.
Select ticket quantity.
A singer, songwriter, multi instrumentalist, steeped in the tradition of the irish folk artists that gone before him but also influenced by artists such as Bob Dylan,Bob marley Eric Bogel, and Pete Seeger.
Trevors own music follows in that vein where the song must carry a message, have meaning, and speak from the heart.
His voice and delivery has enthralled audiences from Cork Opera House, Vicar St, UL concert hall to the legendary Abbey Tavern...
Ger has worn many hats in the music world, but he has come into his own as a guitarist, singer, composer, songwriter and collaborator. He has played stages the world over and shared the limelight with some of the legends of our time. He has had much success in recent times with multiple hits in the Irish charts including 2 number 1 singles, Turquoise Ink and Talk about the Heroes.
It's exciting times for these 2 as although relatively new to the scene as a duo, they have been selling out shows due to their online popularity.