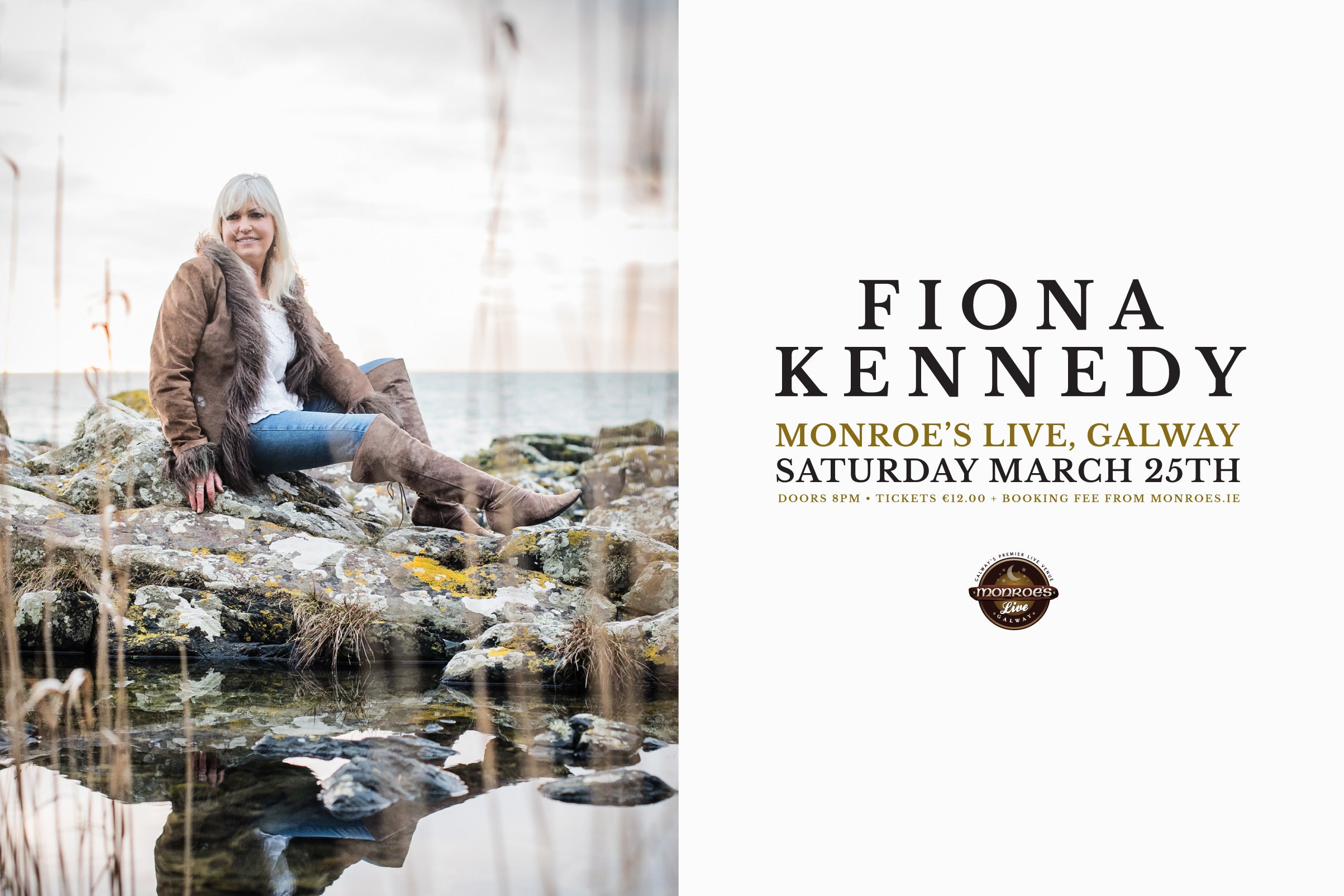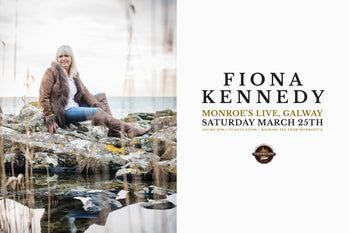 Monroes Live Presents
Fiona Kennedy
Sat Mar 25 2023
8PM - 10PM
Sat Mar 25 2023
8PM - 10PM
Monroe's Live
14 Dominick St Upper, Galway, H91 WD2H
Galway, IE
Monroes Live Presents
Fiona Kennedy
Please correct the information below.
Select ticket quantity.
Cork based singer-songwriter, Fiona Kennedy is set to release her highly anticipated new album, Find Me on March 15th.  Produced by Christian Best, Cormac O'Connor and Declan Sinnott, the album features eleven (11) tracks, each showcasing Kennedy's unique style and musical diversity. 
 "I'm so excited to share this album with the world," says Fiona. "It's been a long journey to get here, and I'm so proud of what we've created.  I hope that people can connect with the songs and find comfort and hope in the music, just as I have."
Fiona Kennedy's Find Me is an album that explores the human condition through the lens of love and heartbreak.  Each track is a unique expression of Kennedy's artistry, showcasing her ability to craft powerful songs that resonate with audiences. With its heartfelt lyrics, powerful vocals, and memorable melodies, Find Me is an album, we believe, will captivate listeners from start to finish.  We can't say it much better than Crystal Gayle; "Fiona has such a beautiful voice".
With this record Fiona experienced contrasts from the all too familiar lockdowns resulting with the pandemic; the space to create the album in the first instance and the ability to record at her leisure. However, with the album complete, Fiona felt the project stalled in a manner as  there were no promotional opportunities to enable planning for a release. None other than airplay possibilities! With this in mind Fiona commenced releasing tracks from the album.  One of the most recent and indeed the album's opening track; All Together Now, featured on RTE Radio 1 Recommends list last summer,reaching no.4 on the Airplay chart. All Together Now, sets the tone for the rest of the record. The haunting and acoustic-driven track is autobiographical and personal and follows the life, loves and career of a musical warrior. "A glorious voice, a mix of Emmylou Harris & Chrissie Hinds" - Jack O'Rourke
Another of the advance singles from the album is the Declan Sinnott produced Where Else Would You Get It; a poignant ballad that brings us back to happy days of Fiona fishing with her dad. The song's melody and Fiona's emotive vocal performance make this track magical. Through her lyrics, Kennedy captures the special bond between a father and daughter and the precious memories that last a lifetime.  A further single, will be issued to radio alongside the album this March.
Fiona embraces her passion, the sheer love she has for and the joy her music and her musical career brings her; and why wouldn't she. Her talent has brought her a career which to date has lasted over 30 years and during this time has seen Fiona appear on many national TV shows, be featured on national and local radio together with on numerous occasions in print media also; from The Sunday World, The Irish Independent, The Echo, The Evening Herald, The Irish Examiner and many more.  Indeed, Fiona also adorned an RTE Guide cover at just one of the heights of her career in 1986.
March 15th, 2023 is another high in her career; Fiona finally gets to release her third album,  Find Me .