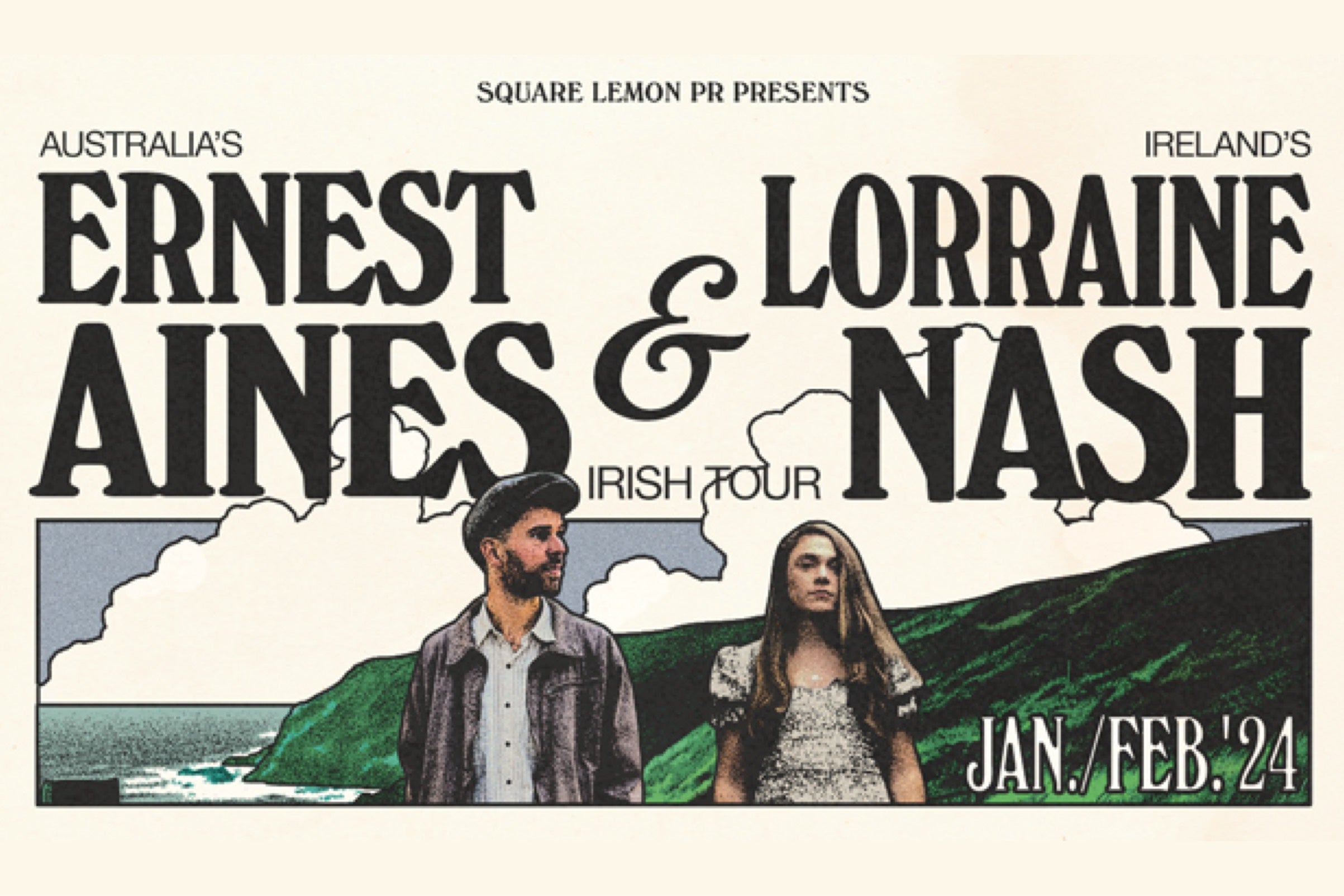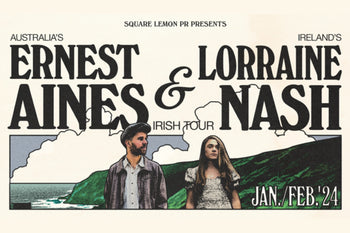 Monroes Live Presents
Ernest Aines and Lorraine Nash
Sat Feb 03 2024
Doors 7.30pm
Sat Feb 03 2024
Doors 7.30pm
Monroe's Live Backstage
Double headline show
Fully seated
Monroes Live Presents
Ernest Aines and Lorraine Nash
Please correct the information below.
Select ticket quantity.
Join Australia's Ernest Aines and Ireland's Lorraine Nash as they join forces for an unforgettable double-bill tour across Ireland in February 2024.
Australian Folk Artist of the Year Award 2023 nominee, Ernest Aines, enchants audiences with his soulful voice, masterful guitar skills and stomp box have drawn comparisons to the work of Ray
LaMontagne, Bon Iver, Jeff Buckley and on more recent releases, Nick Drake. He has been praised by the best! After Ernest's performance at the 2023 FAI official showcase, American Folk legend and Grammy lifetime achievement award recipient, Tom Paxton went backstage, shook Ernest by the shoulders and said, "Where have you been!! Keep doing this, keep doing this!".
Lorraine Nash, a rising star from County Kerry, brings a blend of trad, folk and blues that captivates audiences with her unique lilt and hauntingly beautiful songs. Taking inspiration from songwriting legends Joni Mitchell, Bob Dylan and Carole King - fused with contemporary influences like Norah Jones, Gillian Welsh, Billie Marten, Lucy Rose, Gabrielle Aplin and Laura Marling - Lorraine creates stunning, image-laden songs. Lorraine heads to Australia to play the prestigious Nannup Folk Festival, Port Fairy Folk Festival, Blue Mountains Folk Festival and Yackandandah Folk Festival in March 2024.
Don't miss out! Book Now!