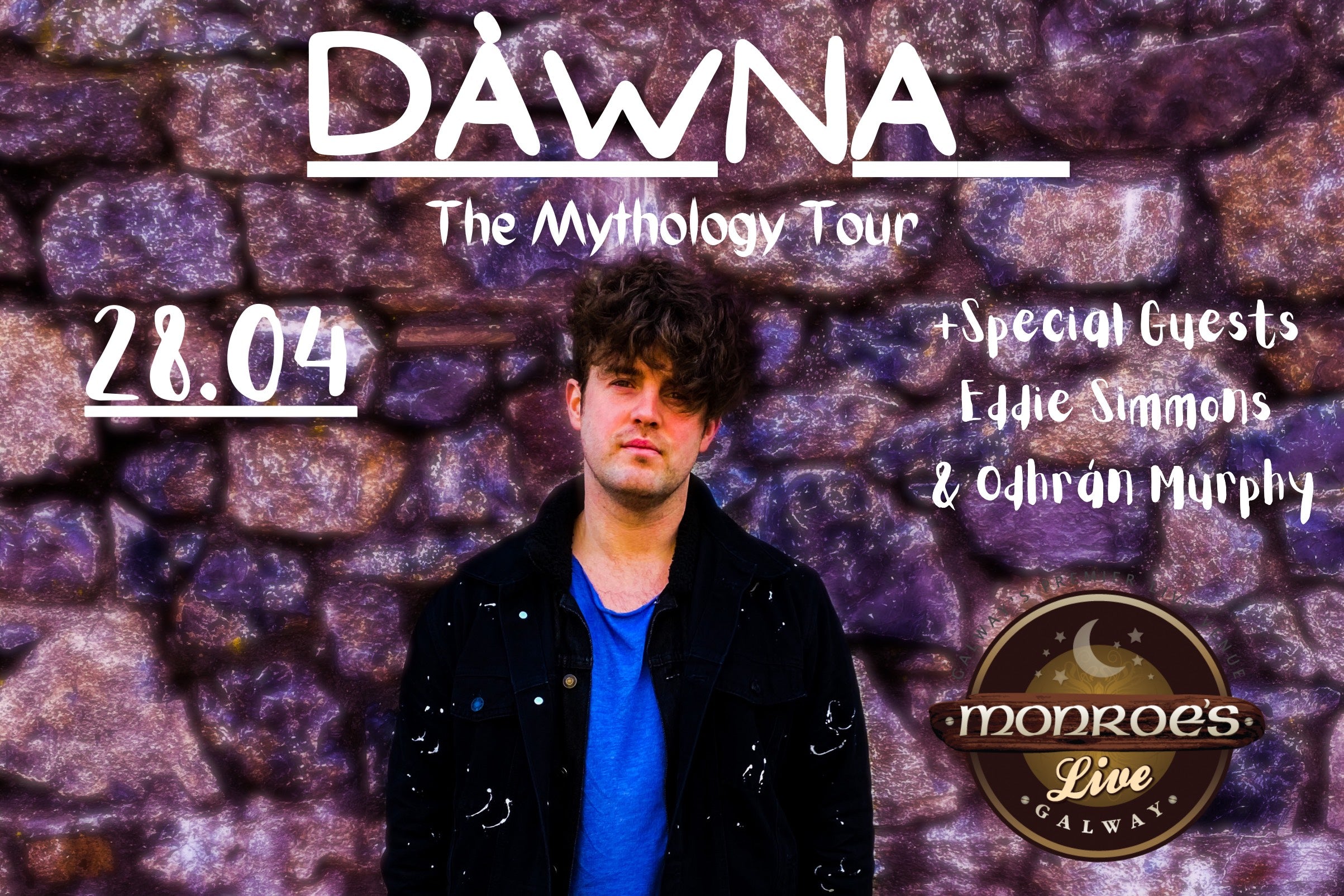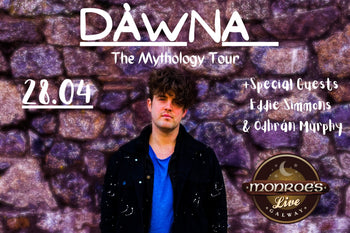 Monroes Live Presents
Dàwna
Fri Apr 28 2023
8PM - 11PM
Fri Apr 28 2023
8PM - 11PM
Monroe's Live
Support: Eddie Simmons & Odhrán Murphy
Backstage Venue
Monroes Live Presents
Dàwna
Please correct the information below.
Select ticket quantity.
Dàwna (taken from the Irish word Dána) a pop artist from Tipperary, began releasing music in 2019. His latest single
 'M Y T H O L O G Y ' feat. Hazey Haze (released DEC 2022) hit number 1 on the Irish overall & Hip Hop iTunes Charts along with getting regional & national AirPlay (Spin SW, Today Fm, Tipp Fm, Live 95). 
His music first took off in 2020 on TikTok where he has gained millions of views and built a dedicated fan base. 
Dawna has supported Irish headliners Hermitage Green, The Blizzard, Mundy, Susan O Neill & 2022 saw him playing 4 headline shows in Dublin, Limerick, Cork & Nenagh. 

2023 began with Dàwna playing the Whelan's 'Ones to Watch',  festival closing out the Little Whelan's stage on the Friday & he has been picked by Three Ireland & Hot-Press as an Artist for the '3 City Stages' Campaign. 

His debut EP 'The M Y T H O L O G Y Ep' comes out in April 2023 along with an Irish/Uk & European tour.