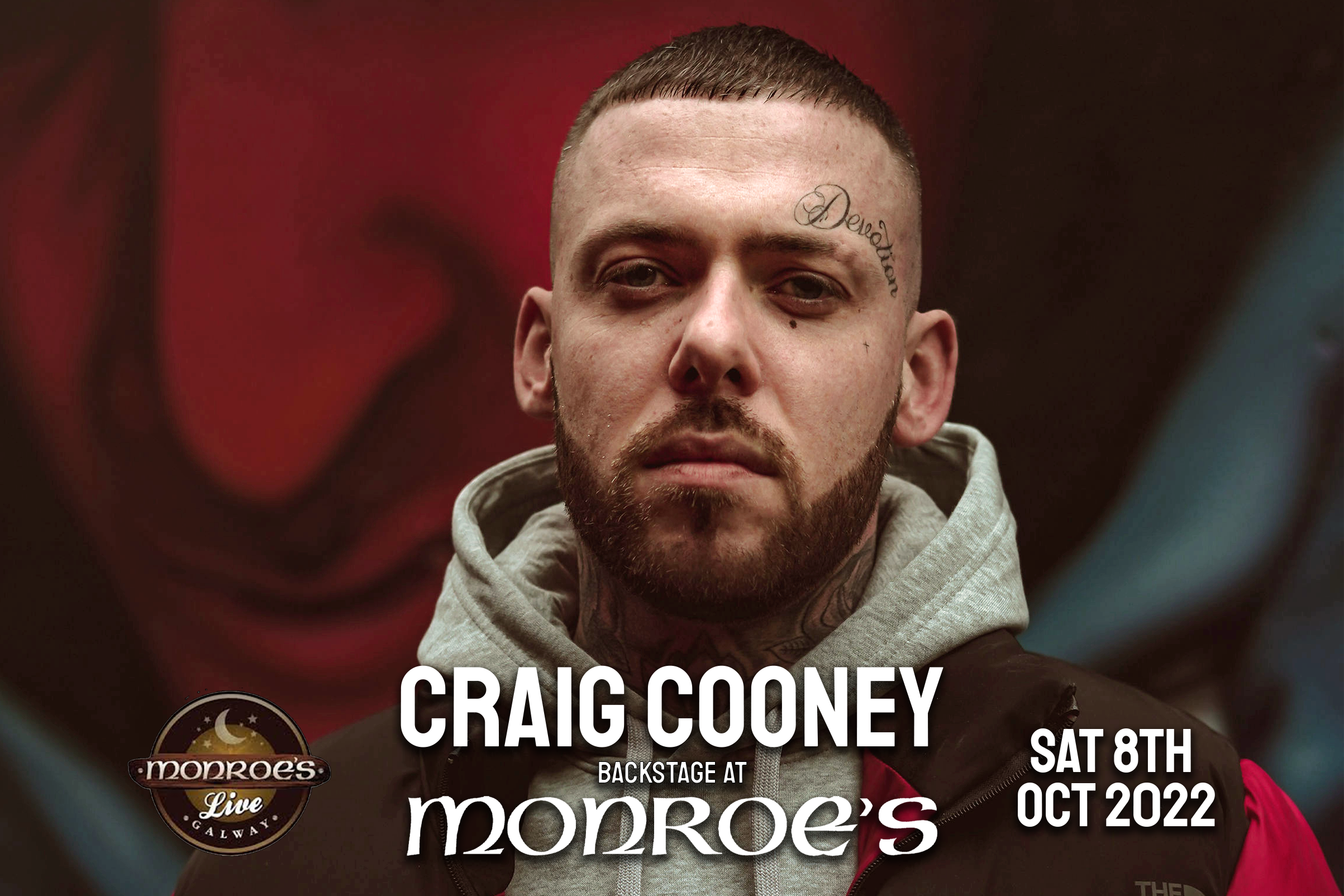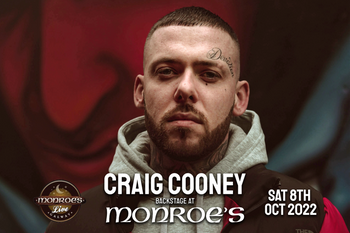 Monroes Live Presents
Craig Cooney
Sat Oct 08 2022
8PM - 11PM
Sat Oct 08 2022
8PM - 11PM
Monroe's Live
Backstage Venue
Plus special guests
Monroes Live Presents
Craig Cooney
Please correct the information below.
Select ticket quantity.
Craig Cooney is a 26 year old songwriter from Kildare. He has been writing and recording music since 2018. He decided to record music professionally when he uploaded a freestyle rap video to Facebook which amassed over 180,000 views worldwide.
Since then Craig has performed in the Olympia Theatre alongside Gavin James, Chasing Abbey, Soule, Wild Youth and Wyvern Lingo. Craig also won first prize for the musicians category in the nationwide "Talent Nation" competition and has recently just come off his first headline show held in the Workmans Club in Dublin.
Craig quickly made a name for himself in the music scene with his heartfelt lyrics, unique tone and variety of songs in his catalogue. He is described as a universal artist that anybody can listen to.
His live performances are truly unique and unmatched, his ability to involve a crowd with his quick fire freestyles have amazed people every time he performs live, the type of artist that really takes viewers on a journey during his live sets.