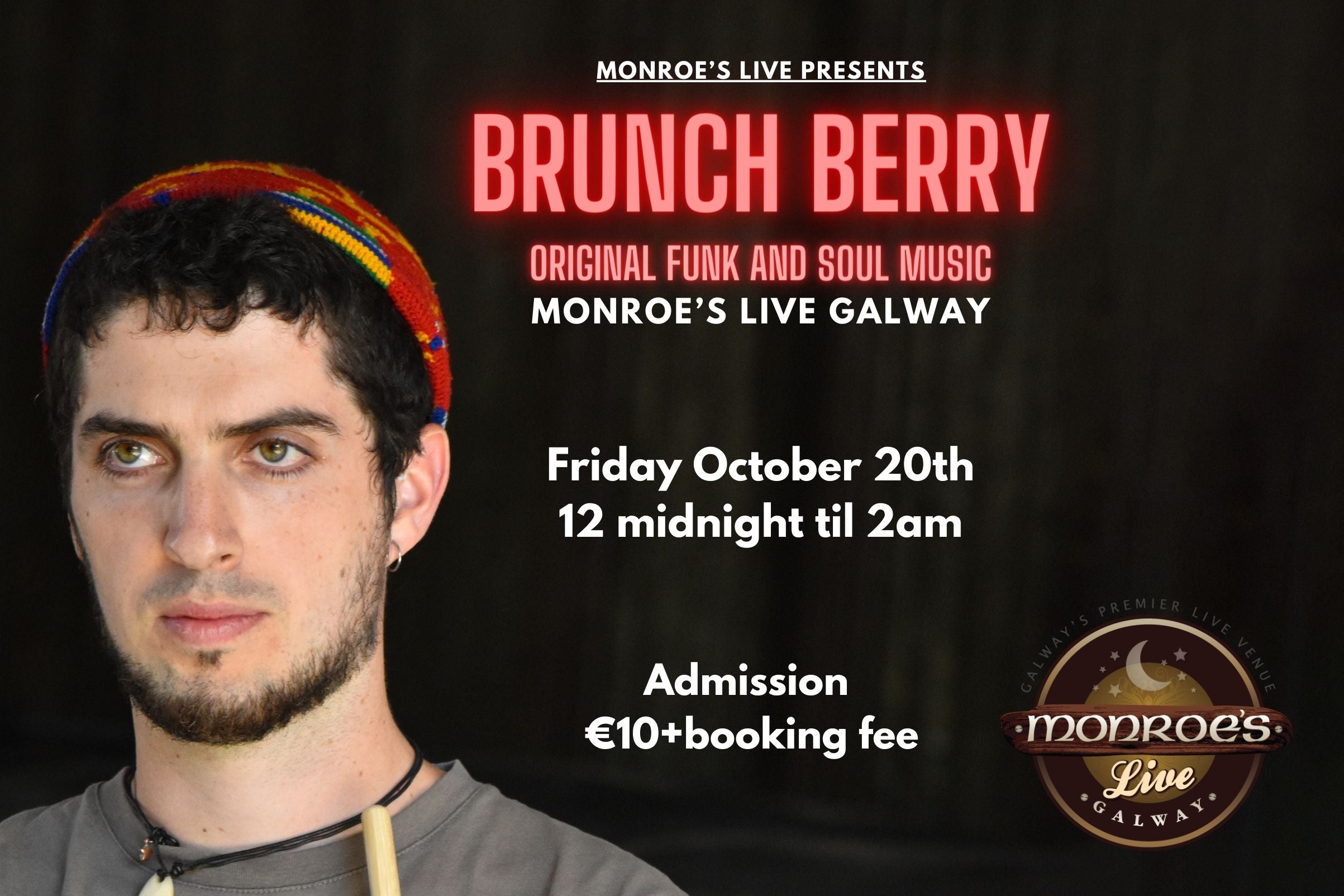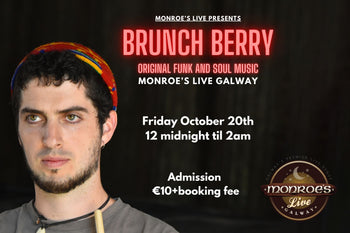 Monroes Live Presents
Brunch Berry
Fri Oct 20 2023
11PM - 2.30AM
Fri Oct 20 2023
11PM - 2.30AM
Monroe's Live
Backstage Venue
Late Show
Monroes Live Presents
Brunch Berry
Please correct the information below.
Select ticket quantity.
Brunch Berry is the creative project of multi-instrumentalist Ben Duffy. The sound combines a chassis of Soul music with underlying flavours of Jazz, Rock, Funk and Psychedelia.
With all of Ben's recorded material for this project thus far being written, arranged, recorded and mixed in his family home studio(an old converted barn) this is as home made as music gets.
Born 2nd youngest in a family of 10 all of whom had a keen interest in music, Ben took influences from all genres of music from his older siblings and parents. This gave him an eclectic repertoire which he played far and wide and when time came to write his own music those styles were implemented with subtle craft and tasteful elaboration.
Brunch Berry as a live act is driven by funky drumming with a heavy downbeat, raucous, sometimes irreverent backing vocals and familiar yet original lyrics.
In the studio a more atmospheric and hypnotic approach is taken with wide, warm pad sounds, analog and tape emulation effects and larger, almost orchestral arrangements.